Paid Engagement
Advertorial
:
Electric shredder combines clean operations and mobility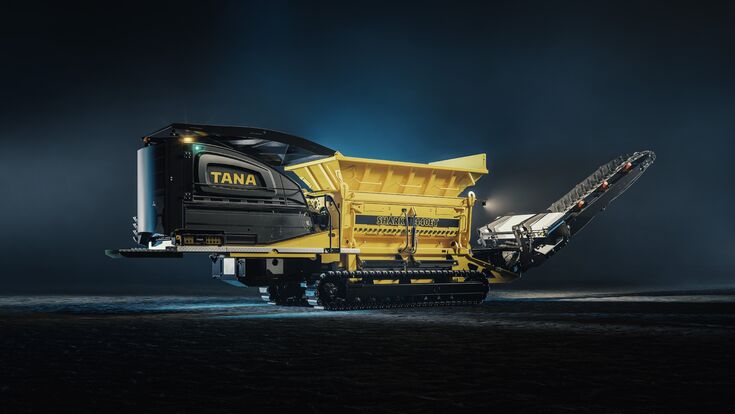 Soon, it will be possible to process various waste fractions into raw materials for the circular economy in an even more environmentally friendly way. Tana's newest mobile shredder, the TANA Shark 440ET, shreds waste completely electrically. "Electrification makes it possible to reduce local emissions from waste processing to a minimum. This supports the goals of our customers working at the heart of the circular economy and makes the pre-processing of recycled raw materials and recycled materials even cleaner," says Eetu Tuovinen, Product Manager for TANA shredders.

The TANA Shark 440ET is ideally suited for high-volume production facilities, where industrial-grade 1000-amp and 400/480-volt three-phase electrical connections are available. "Electrification makes the shredder's operating costs more affordable than before thanks to longer service intervals. Compared to diesel models, the service interval is twice as long, meaning that every other service is omitted. The spare parts used in maintenance are also cheaper, because electric motors are practically maintenance-free, whereas diesel engines require regular oil and filter changes, for example," Tuovinen describes.
Reliable energy and long service intervals reduce maintenance and costs by half
In recent years, the importance of the circular economy and locally produced recycled materials has also grown in terms of security of supply. A power unit based on diversified and decentralised electricity production supports not only environmental goals, but also the security of supply and predictability of operating costs for customers. Furthermore, the more the electricity production capacity increases, the more affordable the power source is. "Roughly estimated, even at current prices, the operating cost of an electric shredder per hour is just half the fuel costs of a diesel shredder."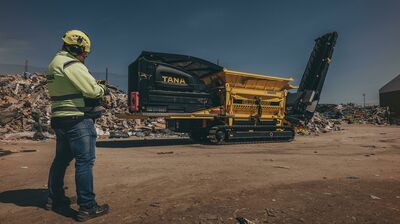 Auxiliary diesel engine moves the electric shredder independently from one workstation to another
The new shredder utilises combined hydraulics and electricity technology, as the electrified power unit powers the traditional hydraulics that then rotate the shredder rotor knives. Although the shredding itself is powered from the electricity mains, diesel technology has not been completely abandoned. The new electric shredder is equipped with a small diesel engine that allows the machine to be driven independently from one processing point to another at the production plant or terminal.

Many customers have several different fractions of waste to process in different parts of the yard, and even when the pile of one type of waste grows, it is important to be able to move the machine. The auxiliary diesel engine makes this effortless."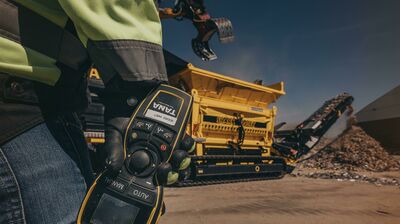 Electric shredder enables success in public procurement
Among sustainable companies, managing their own environmental footprint has already changed from a pioneering attitude to a basic everyday activity. Tuovinen sees that, already in the near future, more and more companies will have to replace old technology with electrically powered process equipment in order to achieve their environmental and carbon neutrality goals. "The industry is already well regulated in Europe, and often public funding is also involved in operations. The regulation of tenders will probably only get tighter, so the local emissions of companies involved in the service chain will also be looked at with a closer eye than before," Tuovinen concludes.

Sales to customers will begin at the end of 2023, and the first units will be delivered to customers at the beginning of 2024.

Read more about the new 440ET shredder