Paid Engagement
Sensoneo
:
Europe's Largest Smart Waste Installation takes shape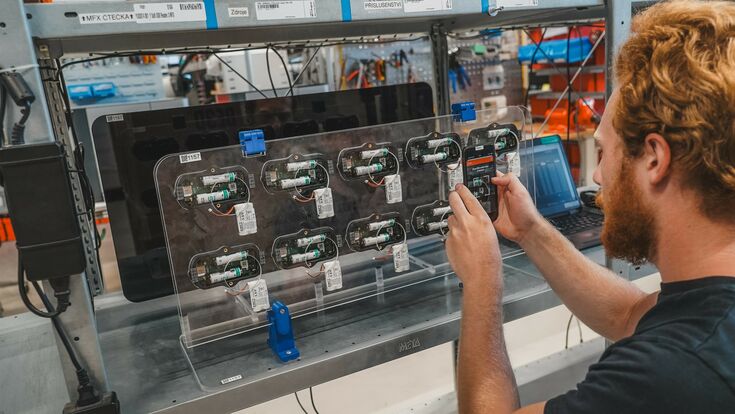 Sensoneo's smart waste monitoring solution is being installed in Madrid these days, marking a significant milestone as the largest smart waste installation in Europe. Over 11,000 sensors are being integrated into various waste bins, such as light packaging, textile, glass, organic, and general waste. These sensors transmit vital data to the Smart Waste Management Software System, not only to keep an overview of waste levels and streamline waste management but also to contribute to enhanced route planning for maximum efficiency. This initiative highlights the city's commitment to embracing advanced technology for a cleaner environment and better service for citizens.
The intelligent waste solution is being implemented in collaboration with Sensoneo's local partner, Candam, and with global IoT provider 1NCE. This initiative is a key component of the waste collection serviceagreement for Madrid, involving Valoriza, Acciona, and OHL Ingesan.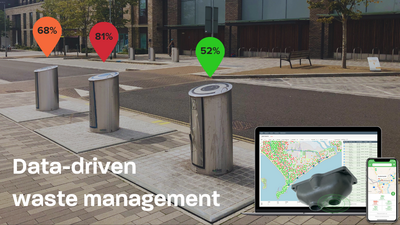 The installation of sensors started in the first quarter of 2023 and the first phase of execution is planned by the end of November 2023. This smart waste integration aligns with Madrid's overarching strategy of evolving into a leading Smart City. The primary objective of incorporating smart sensors is to enhance the efficiency of waste collection services, while simultaneously mitigating emissions, traffic, and noise pollution. Furthermore, the utilization of smart waste monitoring brings about advantages such as fuel and cost savings, as well as a reduction in the time required for waste collection. With comprehensive data, Sensoneo's solution provides Madrid with the power of rightsizing. The city will easily reflect changes, replan collection frequencies, adjust capacities, or relocate bin infrastructure based on real data-driven insights.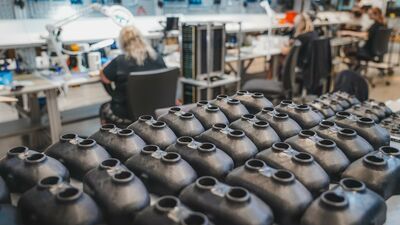 Smart sensor deployments in Europe typically range in hundreds, or a few thousand units, usually monitoring surface, semi-underground, and underground bins. The largest installation of Sensoneo sensors until now (and one of the biggest smart waste projects in Latin America as well) was in Buenos Aires and covered 4 500 sensors.
The smart waste installation in Madrid marks a historical milestone for the smart waste industry and we are thrilled to be the chosen one to build it
Martin Basila, CEO and Co-Founder of Sensoneo
Sensoneo solutions have been deployed in more than 80 countries worldwide. Madrid installation combines both hardware and software products, i. e. ultrasonic bin sensors, smart waste management software system, and route planning. Dynamic route optimization is an important part of the solution, and Sensoneo is the only platform provider that has adapted the most used last-mile navigation systems to waste collection. This ensures that the navigation takes into consideration blind spots, pedestrian walkways, real-time updates, and other factors that are unique to waste collection. However, the platform also offers flexibility for operators to manually customize routes, such as adding seasonal collection points or making one-time stops for places like hospitals.