Paid Engagement
Success Story
:
FM BioEnergy's easy-dose digester additive delivers 400% ROI for Essex AD plant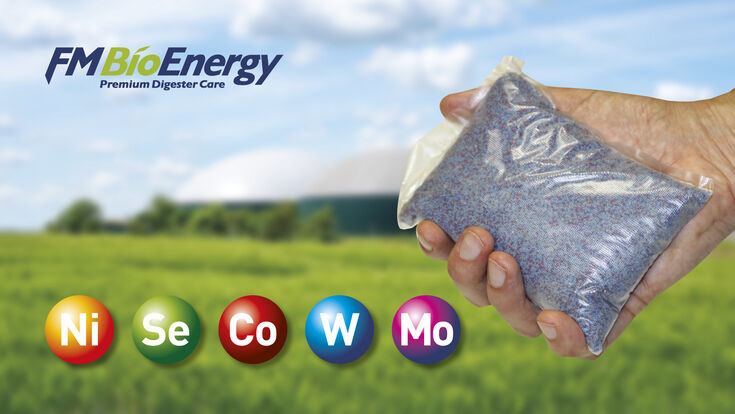 The 1MW Katharos Organic AD facility initially took part in a nine-week trial of FM BioEnergy's new BC.MICROcon5 digester supplement, which contains the exact daily dose of five key trace elements in a safe-to-handle, digestible tab that requires no mixing, measuring or pouring. After seeing an instant rise in methane levels and finding the product safer and easier to use than traditional additives, BioWatt have placed an order for a year's supply of the supplement, not only for their Katharos site but also for two other plants that they operate.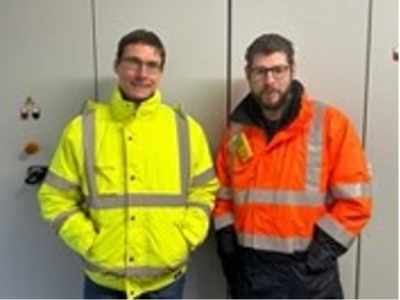 BC.MICROcon5 has proved its worth in terms of boosting our biogas output. It's also simple and safe to use and is popular with staff on site – it really is a game changer
Alex Monks, Chief Operating Officer, BioWatt
Reaching operational tipping point
Located in Thaxted, Essex, BioWatt took over the operation of Katharos Organic AD plant in 2017. The maize-fed facility was running at an average of 25% of its operational capacity but following improvements by the BioWatt team, including replacing key equipment and hiring new personnel, performance reached a consistent 60% output. However, this became the plant's tipping point, as any time staff increased the feeding rate in a bid to boost gas output further, the biology became unstable and both output and CH4 content would drop suddenly – setting the plant back for weeks while performance was rebuilt.
"At this point, we knew we needed specialist support if we were to reach our operational target," states Alex. "FM BioEnergy were already acting as biological consultants for one of our other sites, so I reached out to them to see if they could help us here at Katharos, too."

Tim Elsome is the General Manager of FM BioEnergy, and soon discovered the issues at the Essex plant were due to a micronutrient/trace element deficiency. "When we arrived on site, we took a number of digester samples to try to identify the cause of the inhibition," explains Tim. "The biological environment was not ideal – FOS/TAC levels were elevated at 0.88 (due to inhibition rather than overfeeding) and the pH was low at 7.2, meaning that bacteria could not respond to the increased feed rate. Results came back from our lab and revealed the cause of this was due to a severe deficiency in five of the most critical trace elements needed to maintain a healthy digester biology."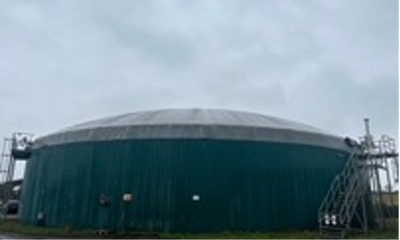 5-in-1 easy dose supplement
Tim explained to Alex that FM BioEnergy were about to launch a new digester additive product containing the exact daily dose for a 1MW plant of these same five essential trace elements – nickel, selenium, cobalt, tungsten and molybdenum. BC.MICROcon5 had been developed by FM BioEnergy's German product partner Schaumann BioEnergy in response to customer demand for an additive that is safe to handle and easy to dose. Alex agreed to take part in a nine-week trial of the product to see if it could help the Katharos plant overcome its biological inhibition and reach operational target.

"The trial was a two-stage process," says Tim. "We began with a correctional or 'impulse' dose, which involved feeding 45 days' worth of BC.MICROcon5 into the digester within just 30 minutes over three feed batches. This dosage rate was calculated using the original trace element levels, the size of the tank, and the volume of feedstock being processed by the plant each day."

After 36 hours, results were taken and analysed, showing an immediate improvement in trace element levels and biogas output. "Almost overnight, we could see that we were producing more gas, even before the official results came back," says Alex. "Not only that but the gas contained higher levels of methane – our CH4 readings were already up by 3%."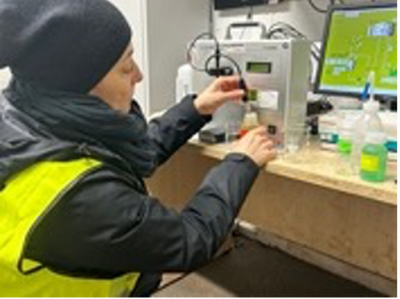 Safe to handle
Convinced of the potential of BC.MICROcon5, BioWatt began the second stage of the trial; the maintenance phase. Operators fed one tab of the product into the 1MW digester each day, for a period of nine weeks. It was during this stage that the user-friendly benefits of the additive really started to emerge.

"Much like a dishwasher tablet, the handy-sized tabs are individually wrapped and coated with a water-soluble film, meaning they are safe to handle," outlines Tim. "Just like taking a daily multivitamin to keep your body healthy, all site staff need to do is feed one tablet into the digester each day to keep the biology stable. And although the dosage is based on a typical 1MW plant, it's easy to flex up or down depending on different plant sizes – for a 500kW facility just add one tab every two days, and so on."

Performance-wise, Alex and the team at Katharos could see that the supplements were making a difference from day one. "But what we were really unprepared for was how much easier and safer the tabs were compared to traditional liquid or bagged powder digester additives, many of which are toxic or hazardous to human health," reveals Alex. "Our staff didn't need to handle liquids or heavy bags of powder – decreasing the potential for health and safety issues. Equally, there was no requirement for our team to mix, measure or pour out specific amounts. This meant we could be confident that the dosage rate was 100% accurate."

Feeding was remarkably simple, as Alex explains: "We just dropped one tab into the feed hopper each day – job done! Plus, it took up hardly any storage space on site. Instead of navigating deliveries and finding storage for pallets, canisters or drums, nine weeks' worth of this product sat comfortably on the corner of my desk, measuring a similar size to a box of cereal."
Increased methane levels
Initially there was a big increase in the production of biogas and in the methane content (as high as 62%) as the acids that had been building up were now able to be metabolised. After roughly two weeks of this high output, the gas levels and methane quality settled into expected levels (52% CH4) – and without the sudden inhibition that caused drops in performance that had been typical beforehand. The plant was now capable of reaching and maintaining 90% of the 1MW output.

At the end of the nine week trial, the FM BioEnergy team analysed the results and were similarly delighted with what they found. "When compared to the starting data, the Katharos plant saw an increase of 3.05m3 of methane (CH4) and 12.2 kWhe
per tonne of feedstock," reveals Tim. "In financial terms, this translates into an incredible 400% return on their investment over the course of the trial."

For Alex, this represents a new era in biological management for BioWatt. "Combined, the improvements in biogas output plus the ease of use mean that BC.MICROcon5 has more than proved its worth. It's safer, cleaner, easier, more accurate, saves us space on site and has quickly become part of our daily digester care regime. We've already purchased 12 months' supply for the Katharos site and have recently placed further orders for two more of our plants. Working with FM BioEnergy has been a game changer for us."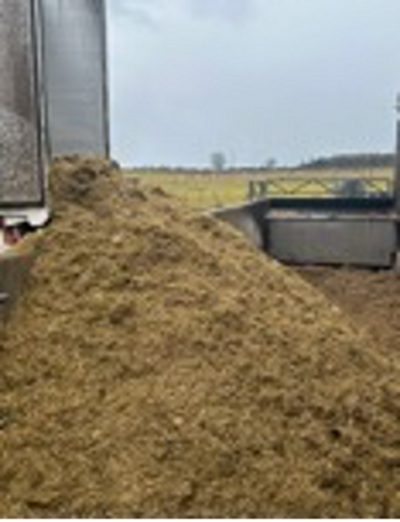 About FM BioEnergy
FM BioEnergy provides a range of services to help operators of anaerobic digestion plants gain more control of the process and increase methane yields, in order to improve their return on investment. The company has taken its knowledge of livestock nutrition and built on this by partnering with Schaumann BioEnergy, the German market leaders in biogas optimisation and process efficiency. FM BioEnergy works across both waste and agricultural plants and its client base generates 35% of the UK's AD/biogas output.
About BioWatt
BioWatt is a full service operator and manager of biogas and biomethane to grid plants in the UK. The company has been working with biogas in the UK since 2012 and has over a decade of operational AD experience. BioWatt currently operates four plants, with a further two under construction and several other projects with planning permission or due to receive it shortly.