Waste Management Poll
:
National Environmental Services Survey launched by RWM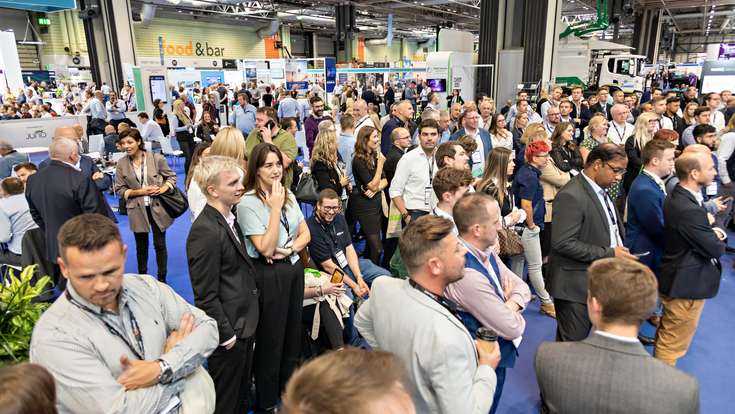 The survey, a key highlight of the Expo, represents an ambitious effort to better understand and address the most urgent environmental issues on a national scale. The results of the survey will guide the conversation at RWM and the wider ESS Expo, helping to develop practical, effective solutions.

This survey is open to any professional whose work is directly involved in or linked to the environment. This could be people working in the environmental services sector or in other industries with a focus on sustainability or the environment. You can take part in this national survey here.

Rebranding of RWM
The launch of the survey coincides with the rebranding and refocusing of the Resource & Waste Management Expo (RWM). The revamped event will take place at the National Exhibition Centre (NEC) in Birmingham on 13-14 September 2023 as part of the wider Environmental Services & Solutions Expo (ESS) initiative.

RWM's new focus will address a wide range of environmental issues, including net-zero targets, resource management and circular economy practices. A particular focus will be on the escalating global challenge of waste management, presenting practical, innovative solutions to this pressing issue.

The importance of the new focus on RWM is underlined by the UK government's commitment to achieving a net-zero carbon footprint by 2050. As the world prepares for COP28, RWM and the wider ESS Expo will catalyse discussion, inspire innovation and serve as a vital forum for the exchange of ideas and solutions.
In the words of the organiser, ROAR B2B's Managing Director, Rob Mowat: "RWM's rebranding and refocusing represent a pivotal moment in our commitment to the waste, recycling, resource and sustainability sectors. Paired with the insights from the National Environmental Services Survey, we believe RWM can drive significant change in waste management practices, playing a central role within the broader ESS initiative. We're excited about the opportunity for RWM to foster collaborations and engagement that will truly make a difference."

You can take part in the National Environmental Services Survey here.

For more information about RWM, the Expo, and the National Environmental Services Survey, please visit www.ess-expo.co.uk or reach out to us at info@ess-expo.co.uk.

Waste Management World is a media partner of RWM.