Metal Recycling
:
Global steel scrap market expected to grow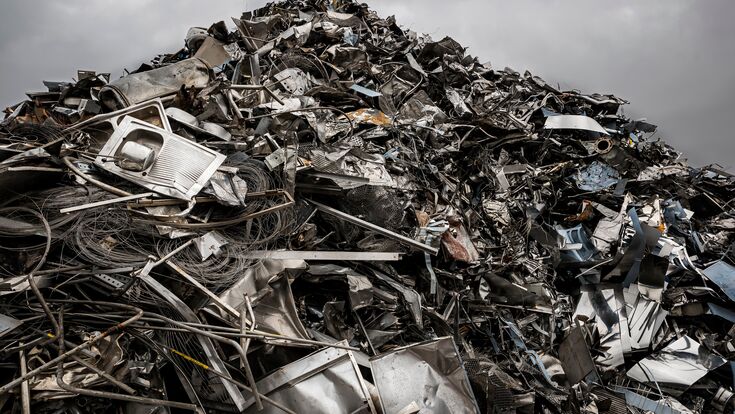 According to a recent repot by market analysts Fact MR, the global scrap steel market is expected grow from its current value of 655 million tonnes to 1 050 million tonnes by 2033.

Future demand for steel scrap could be fuelled by increased demand for steelmaking raw materials from fast-growing and emerging economies such as China, India and Brazil, according to the report. In addition, demand has been boosted by the introduction of favourable metal recycling policies by various governments in response to growing concerns over the rapid depletion of natural resources.

Fact.MR estimates that the global steel scrap market will grow at a CAGR of 4.9% to more than 1,000 million tonnes by 2033, with the Chinese market growing at 5.7%. The 'obsolete segment' is expected to grow at an annual rate of 5.3%.
Key factors for the demand in steel scrap
Steel scrap is in high demand because recycling scrap significantly reduces CO2 emissions.
It is also expected that car production will create huge demand for recycled steel to be used in car parts.
The rapidly increasing number of end-of-life vehicles in countries such as China is also expected to contribute to rising scrap volumes.
The global steel sector, particularly in import dependent countries, is facing a problem with a small number of countries restricting the export of steel scrap.
The amount of metal required to support steel production, which in turn determines the choice of furnace, the availability of domestic scrap and the demand for scrap, will be key factors in the future use of steel scrap in steel production.
Use of steel scrap varies widely around the world.
Not many countries have access to cheap resources such as natural gas.
The quantity and quality of steel products consumed also influence the use of scrap.