Paid Engagement
Expansion
:
Vecoplan establishes French subsidiary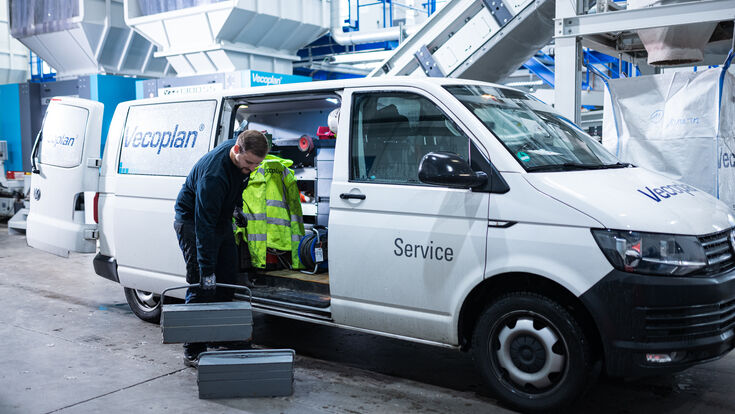 Over the last few years, Vecoplan AG has established subsidiaries throughout Europe. They are closely integrated into the Vecoplan Group in order to bring sales and service even closer to the customer. In order to be an even more reliable and stronger partner in France, the company has now established Vecoplan France. This not only provides customers with direct local support, but also facilitates internal communication and reduces the number of interfaces in the design and implementation of customer systems. The French woodworking industry will particularly benefit from this subsidiary.
In France, Vecoplan has supplied and commissioned several hundred machines and plants for the wood and biomass sector, including numerous drum chippers and complete processing lines for sawmill waste. It has also supplied processing, conveying and storage technology for several biomass power plants.
"We have also realigned ourselves in France and brought about changes," says Dirk Müller, Head of the Wood | Biomass division and one of the two managing directors of Vecoplan France. "We focus solely on solving the customer's issue, so service is our primary objective." Jochen Pfeil, Head of the Service division at Vecoplan AG, and the other Vecoplan France managing director, adds: The right consultation in advance, the system, robust construction and value for money are all very important factors for us. Then, of course, you need to ensure that the order is processed correctly. Experienced technicians and modern tools are available for service and after-sales business.
Future plans call for Vecoplan France to have its own spare parts supply, including a warehouse and workshop. Customers will also benefit from the Vecoplan Smart Center (VSC), the company's powerful digitalisation concept.
Until now, Vecoplan has worked very closely with a partner company in France. With its clear focus on the Wood | Biomass business and an increased emphasis on service, the new subsidiary is a logical step for the machine manufacturer to better serve its customers.