Paid Engagement
Sensoneo
:
Digital transformation of waste management happens now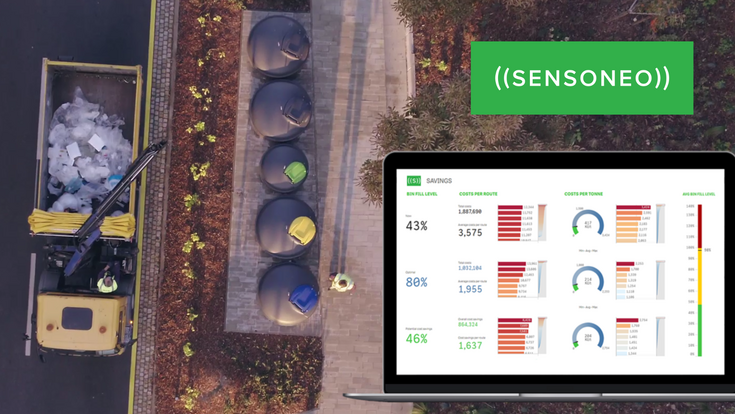 Their first product was a wireless sensor enabling remote fill-level monitoring to optimize waste collection logistics. Today, there is already a fifth-generation sensor on the market, which can be installed into any type of container and monitor all types of waste. Martin Basila, CEO, and Co-Founder of Sensoneo, shared the challenges of the waste management industry and the motivations of customers who seek innovative technologies.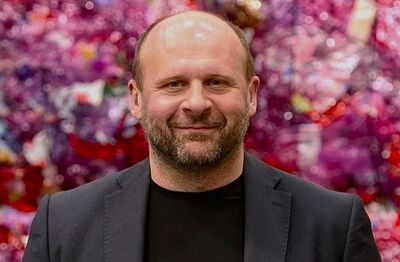 Sensors were the first Sensoneo's product. How long do they withstand in the field?
This is one of the most frequent questions we receive. The sensors are made to fully function in harsh conditions of waste management environment – this includes not only the wide temperature range, fire, and water resistance, but also robustness to fully function despite the shocks related to dumping. Sensors have replaceable batteries to ensure smooth running even if battery malfunctions. The average service life of sensors in the field is around 5 years. Sensors can connect to any IoT network – customers can choose the one the suits the best their requirements.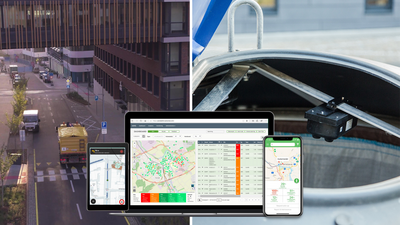 What is the primary motivation of customers who deploy sensors?
Software application and driver navigation, which is part of the Sensoneo" s Waste monitoring solution, are designed for specific needs of waste collectors. They target avoiding collection of empty and half-empty containers and ensure the trucks' capacity is fully utilized when coming back to the depo. The Route Planning engine can process data of over 100 thousand bins and 100 vehicles at provide optimal collection routes in seconds.
What are your recent innovations when it comes up to waste monitoring solution?
The fifth generation of our ultrasonic sensor disposes of functionalities like GPS or Firmware Over The Air when firmware can be updated remotely. Besides ultrasonic technology, this year Sensoneo started to produce sensors that use radar to scan the content of the bins without the need to install the sensors into bins. This is a valuable feature mostly for clients who deal with hazardous waste or materials that should not encounter the sensor.
We have also specific sensors for customers who manage wastewater or need to monitor water levels to prevent critical situations and avoid floods. The technology works on the same principle, but the software is designed to notify the customer when the monitored levels reach critical thresholds (set by customers).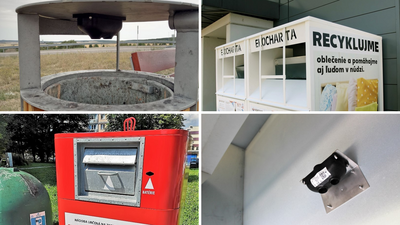 In your opinion, what are the biggest challenges in the waste management industry nowadays?
Definitely lack of service efficiency, as well as lack of accurate data for good decisions. Inflation and rising costs play a role in waste management like in every other sector and that is why every saved route and kilometer will count. The expectations from waste collection companies have remarkably grown in the past years. Garbage pick-up and waste collection alone are no longer enough for cities and businesses. They look for flexibility, availability of on-demand waste collection, automatic service verification, and easy-to-deploy Pay-as-you-throw systems.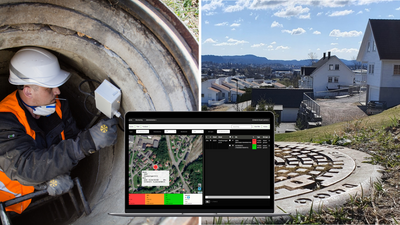 The growing demand for easy-to-deploy Pay-as-you-throw models in cities motivated Sensoneo to develop the WatchDog. This small device can be installed on any vehicle within a few hours, and it subsequently automatically records all actions made during waste collection and guarantees secure data backup. Thanks to RFID tags on waste containers, the solution also automatically recognizes bins authorized for collection, identifies moved/dislocated bins, and verifies emptying.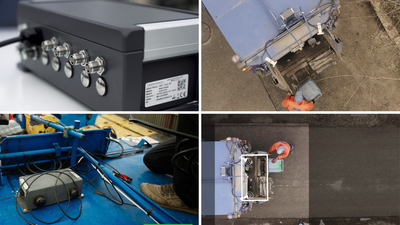 All data collected via WatchDog are available in the Municipal Waste Portal which provides up-to-date information on waste pick-ups as well as waste handed at the collection yard. Cities and citizens are hence provided with a single-source overview and interaction platform for all waste-related matters for unlimited waste categories either in real-time or retrospectively via easy-to-use reports. The tool is also an excellent basis for the successful implementation of fair Pay-as-you-throw models and incentives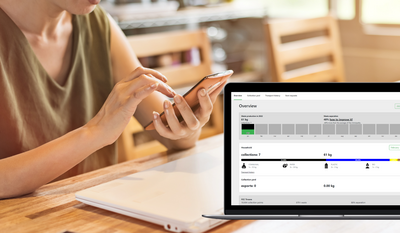 The growing trend in the deployment of PAYT models contributed also to the development of your new smart waste product called Bin Access Management.
Correct, we felt an increased demand from the side of the cities and municipalities regarding two challenges - the deployment of PAYT in housing estates and the misuse of freely available containers for waste disposal. That is the reason why Sensoneo developed an easy-to-deploy solution that allows locking the bins and remote digital management of access to the bins. Sensoneo's BAM solution ensures exactly that.
Are digitalization and data-driven waste management relevant only for collectors?
Raising awareness about the importance of digital transformation penetrates the entire waste management industry including take-back operators and EPR organizations. Sensoneo took the opportunity and answered the challenge of nationwide operating players to transform the way they operate to achieve greater efficiency and transparency.

A Take-Back system is a solution that digitalizes, optimizes, and automates the complex logistics of post-consumer recycling and processing of different waste streams. The solution provides smart tools for all stakeholders in a take-back system: Operators, Collection Points, Logistics Partners, and Processing sites. Collection Marketplace easily solves demand & supply for waste transport.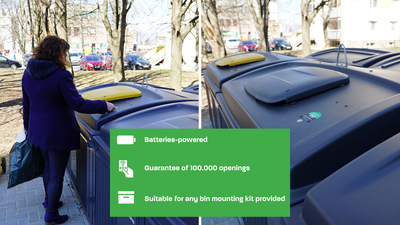 Who is currently your biggest EPR customer?
Asekol is a nationwide e-waste take-back operator that manages 24 thousand collection points including 4400 containers all around the Czech Republic. They service nearly 13.000 customers (mostly producers and importers of electrical equipment) and in 2021, they collected over 106.000 tonnes of e-waste. Asekol's infrastructure includes cooperation with nearly 95 transport companies that collect and transfer material either to trans-shipment points or one of 42 processing facilities.

Thanks to the deployment of our Take-back solution, Asekol completely changed the way they operate. The solution minimizes administrative tasks and manual workload, optimizes logistics, and allows immediate traceability of any action. Mobile apps easily collect data from every step of the process building transparent waste streams from the source all the way to processing.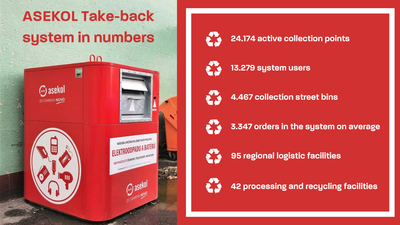 Last year, Sensoneo took part in a tender for the provider of IT solution to run a nationwide deposit return scheme in Slovakia and succeeded. In your point of view, what was the decisive factor for the choice of your company?
Sensoneo succeeded in the selection process thanks to its expertise in digitization and references on large-scale systems using its own reverse logistics solution, which helped large, nationally operating recycling companies automate and optimize their daily operations. In January 2022, Slovakia launched its DRS system powered by Sensoneo solution, to ensure maximum recycling rate for PET bottles and metal and aluminum cans.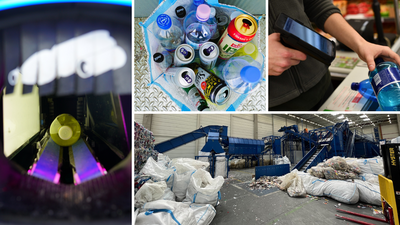 Can you tell us more about the process of the implementation of DRS and the system itself?
Absolutely. First of all, we had just 6 months to build the information system, which was a huge challenge. In addition to the integration of data of all the stakeholders, we also had to integrate the data of six different manufacturers of several types of reverse vending machines. The Slovak DR system is a modern solution that ensures a smooth and continuous daily flow of reliable data including functionalities that make the operations efficient and automated. The Sensoneo system is the backbone of all the processes that stakeholders need to conduct their tasks and fulfill their goals - from manufacturers, distributors, collection points, and carriers, through dealers, warehouses, customers, and recyclers to the government.
What are the highlights for your company until the end of this year?
Sensoneo recently succeeded in the selection process of the provider of IT solution for the deposit return scheme in Malta, which is soon coming into practice. Best use cases from data-driven waste management by Sensoneo will be personally presented during two big international events in September – RWM & Letsrecycle Live in Birmingham, during which Sensoneo will exhibit with a booth R-N240 in Hall 19 and ISWA World Congress in Singapore where the director of our DRS & Take-Back System Division Peter Knaz will be one of the guest speakers.