Waste to Energy
:
New mixing system for more biogas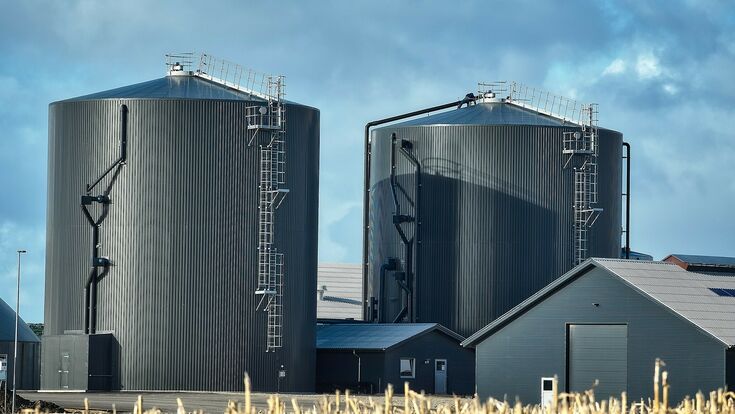 After evaluating the performance of the facility's first digester, built a decade ago, engineering component specialists Hayley Group were consulted about the availability of an alternative, superior mixing system for its customer's second digester; mixers that unlike those in the first tank, would eliminate typical biogas process problems such as foam, blocking and crusting – and in doing so, help boost the levels of methane.
Hayley Group's Engineer, Rob Bentley, said: "We constantly look to help customers improve efficiencies. This project is of particular note, because with the new, superior mixing system, the increase per cubic metre in gas from the second digester is over 40%. This is extremely encouraging to say the least, especially when you consider that the second digester also has 10% less capacity than the older first tank".
Utilising the chopper pump that Landia invented back in 1950, complete with venturi nozzles, the digester mixing system that is now producing such high levels of gas for the second digester, has an external knife system to continuously reduce particle sizes and keep solids in suspension
A more robust mixing system
With the unpredictability of food waste feedstock, dissolved solids (DS) at the food waste-to-energy facility are typically around 16-18%, but can be as high as 22%. This was an area, that with lessons learned from blockages and downtime from the first digester, saw the clear need for a more robust mixing system for the second digester that could withstand the tough demands made upon it.
As part of the support process, Hayley Group has also assisted its customer in replacing an ineffective and troublesome pump unit in its hydrolysis tank with a new three-pump Landia system.