Sustainability
:
Solar Butterfly visits Waste Robotics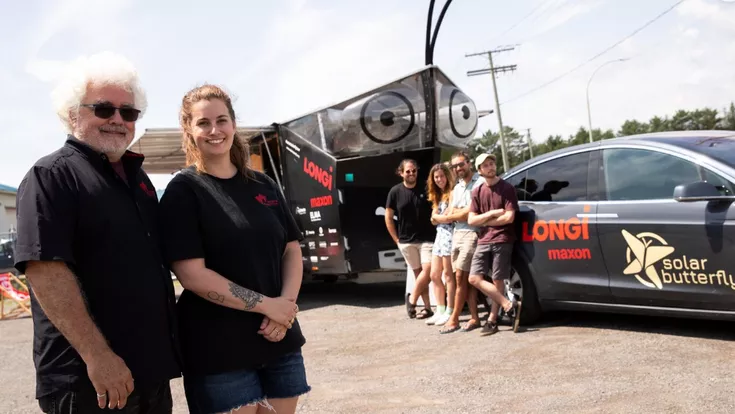 Recently, Waste Robotics, a specialist in AI-powered waste sorting technology, had a very special guest at its facility in Trois-Rivières, Québec, Canada: the Solar Butterfly. The SolarButterfly is a solar-powered caravan trailer in the shape of a butterfly. It travels around the world to demonstrate that solutions to global warming exist and that the transition from fossil fuels to clean renewable energy and other technologies is easy.
"Solar Butterfly's mission of sustainable living and climate action is perfectly aligned with our own, making this collaboration even more meaningful," said Waste Robotics in a statement.
Solar Butterfly shared their sustainability message during their visit with the local press, increasing the collective impact on waste management and a greener future.
While exploring the Waste Robotics facility, Solar Butterfly experienced first-hand the power of AI and robotics technology to address global waste challenges. The global robot observation room, a hub of innovation, left a lasting impression.
"The warmth and enthusiasm of the Waste Robotics team resonated deeply with Solar Butterfly," the company said in the statement. "Together, we are committed to combating climate change and creating a sustainable world. This partnership marks an exciting step forward in our shared journey."