Innovation in wastewater treatment
:
Aquaporin announces collaboration on novel desalination and wastewater pilot project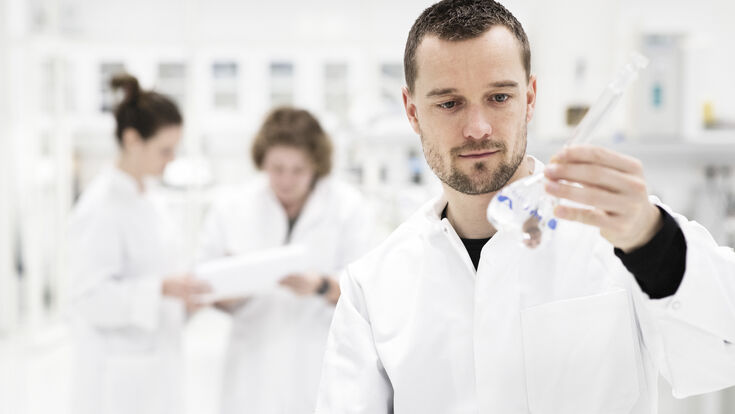 The aim of the one-of-a-kind pilot project is to combine desalination and wastewater treatment to ensure sufficient clean water supplies in areas lacking naturally sourced water. Aquaporin's role in the project is to provide Aquaporin Inside membranes and knowledge of its unique forward osmosis technology and processes. The collaborators will guide, train, and educate each other with the goal of successfully combining desalination and wastewater treatment processes.

The pilot project is an exciting collaboration for both Aquaporin and the two institutions as it gives access to know-how that will advance the technological development of the proposed solution. The knowledge gained from testing will be used to facilitate a more sustainable water management in the Canary Islands, which will also be a good example for other island communities with similar water scarcity issues, says Ángel Rivero Falcón, Technical Researcher at Canary Islands Institute of Technology. He adds:
"This project represents a revolutionary way of combining what nowadays are two reject streams – wastewater and desalination brine – to increase the water resources of a region with water shortage issues such as the Canary Islands. Both University of Las Palmas de Gran Canaria and Canary Islands Institute of Technology are extremely proud of collaborating with Aquaporin on this pilot project and excited about the future outcome and its impact in the Canary Islands."

A concept to revolutionize the water technology industry
The success of the pilot project will be a technological breakthrough. The combination of wastewater treatment and desalination tackles one of the big challenges in making forward osmosis an economically attractive solution. The desalination brine, which usually poses a discharge challenge, provides the forward osmosis system with a continuous and free-of-charge draw solution – without regeneration needs. The clean water generated by the system can be used for irrigation purposes. The Aquaporin Inside membranes will ensure minimal cross-contamination and high efficiency on an island where circularity and reuse are of utmost importance to address water scarcity issues.

Desalination facilities are common around the world where access to naturally sourced drinking water is scarce. This means the pilot project has the potential to be a global solution for areas where seawater is the primary – or only – source of water.

Opening up innovation
Aquaporin's VP of Open Innovation, Jörg Vogel, is pleased with the new collaboration. He adds:

"The collaboration with University of Las Palmas de Gran Canaria and Canary Islands Institute of Technology is a great example of where combining different technologies with forward osmosis has the potential to make a significant difference, and it is our belief it will further strengthen Aquaporin's position in the market."
The collaboration is set to last for two years from July 2022 with the possibility of extension.