Plastic Industry
:
K in Düsseldorf: Welcoming the who's who of the global plastics and rubber industry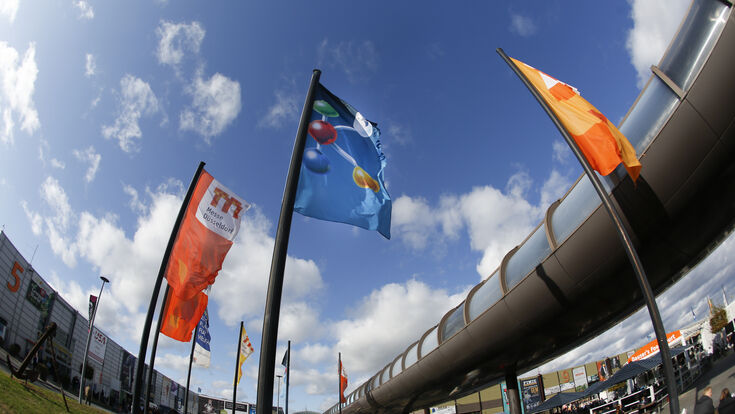 K Messe celebrates its 70th anniversary this year. How has the trade fair evolved over the years?

When K made its debut in Düsseldorf in 1952, the plastics and rubber industry was itself just getting started. And so, at that time, things designed to make everyday life more beautiful and more comfortable were the centre of attraction, like colourful plastic tableware, PVC raincoats and gauzy nylon stockings. The fair was open to the general public back then. As early as 1963, K became a special-interest trade fair for professionals. This was because the plastics industry was rapidly specialising and, in addition to standard polymers, more and more high-tech plastics for special solutions were showcased in Düsseldorf, attracting attention in electronics, medicine, automotive engineering and aerospace. For a long time, the industry concentrated on permanently increasing the performance of machines and a continuous increase in production for more and more areas of application.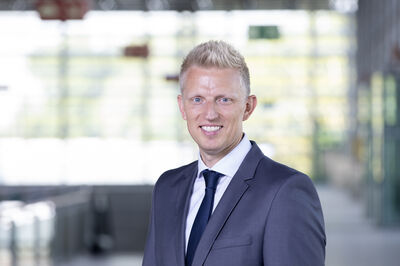 This millennium, plastics have an image problem, mainly due to the plastic waste that is polluting the oceans, for example. But an important and highly exciting change is taking place in the industry, which became particularly clear at K 2019. The industry is now not only taking responsibility, but also taking the lead on important issues such as climate protection. At last K the industry underscored the need for a functioning circular economy along the entire resource chain and has already presented concrete solutions. After all, plastic continues to be an innovative, indispensable and forward-looking material. It offers low-emission and energy-saving efficient processes and technologies. Without it, resource conservation and sustainability would be impossible. Climate protection, circular economy and digitalisation are therefore the three hot topics at K 2022 and will be omnipresent in the solutions of the exhibiting companies.
What impact did the pandemic have on K?

Fortunately, K can be held again in Düsseldorf in line with its traditional three-year cycle and on the scheduled dates from 19 to 26 October. As things stand, trade fairs can take place without the Covid restrictions of the past two years. For example, the access restrictions, distance regulations and strict specifications for stand construction no longer apply. However, Messe Düsseldorf has developed a comprehensive hygiene and infection protection concept. Recently, we have fully equipped the complete Düsseldorf Exhibition and Congress Centre with HEPA filters. These high-efficiency particulate air filters introduce clinically clean air into the halls, while at the same time reducing heating and cooling energy consumption.
People are longing for real platforms now with technology and products to touch and try out, and with intensive discussions about the key issues in their sectors, face-to-face networking and also the chance meetings that only international trade fairs can bring. The international trade fairs we have organised so far in Düsseldorf in 2022 were great successes and met the approval of the sectors concerned.
What are the main focuses of this year's fair?

K 2022 will focus on the three major topics of the industry: climate protection, circular economy and digitalisation. The way these issues are consistently addressed at K impressively proves how committed the industry is to assuming responsibility and how plastics will in future no longer be the problem but rather part of the solution. Never in the history of plastics has the industry worked so consistently and cohesively towards joint, global solutions. K 2022 provides the only global networking platform that will address forward-looking topics and specifically tackle projects in face-to-face exchange.

Are there any specials focusing on these hot topics?

Yes, first and foremost the official special show with the title "Plastics Shape the Future" in Hall 6. This presentation is jointly organised by PlasticsEurope Germany and Messe Düsseldorf. In panel discussions and lectures, industry experts will show how plastics can shape a sustainable future, which developments are already emerging today and which visions have a chance of being realised tomorrow. The new Circular Economy Forum will be in the outdoor space between Halls 10 and 16 at K 2022. There, 13 member companies of the VDMA (German Engineering Federation) will make the circular economy tangible and showcase this topic in its entirety.
K 2022 provides the only global networking platform that will address forward-looking topics and specifically tackle projects in face-to-face exchange.
Thomas Franken
Can you tell us about the new Start-Up Zone?

Start-ups are young, creative, flexible and particularly stand out with their innovative solutions. This is precisely why K 2022 is dedicating a special presentation area to newcomers that specialise in the development of innovative products and solutions revolving around plastics and rubber. With 11 participants in Hall 8b, the Start-Up Zone is fully booked.

You have also expanded digital offerings. Can you talk about that?

Yes, of course. The in-person event on site has already been extended to include digital content in the run-up to the trade fair. This consolidates the leading position of K in Düsseldorf as a central communication and information platform for its industry – during the in-person event and beyond. Since April 2021, K in Düsseldorf has published its own online magazine, K-MAG. All year round and 24/7, it targets all sectors associated with K and delivers facts, news, stories and trends from the international plastics and rubber sector in German and English. All of this is also aligned with the key themes of the trade fair. K-monthly is the name of the new K newsletter. Its subscribers not only receive the most interesting news and stories from K-MAG via email on a monthly basis but also current information revolving around K in Düsseldorf and the international trade fairs. From January 2022 until the trade fair in the autumn, the monthly digital K-Talk features exciting panel discussions with a changing line-up of international participants, such as industry experts and scientists as well as representatives from user industries and specialist journalists. K-Talk provides valuable insights, focuses on the applications of plastics, flags up technological innovations and discusses important challenges for the sector. It is broadcast live via k-online.com and LinkedIn.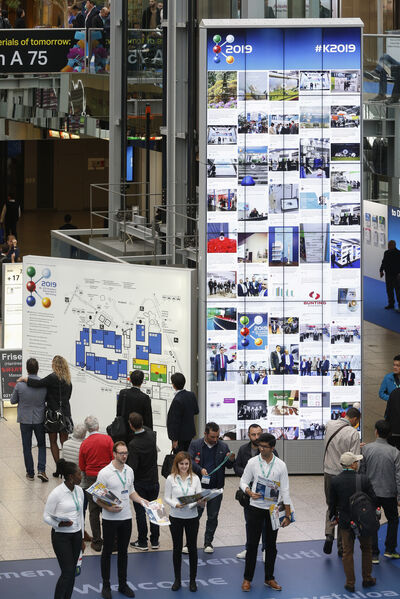 What do you think is the biggest challenge facing the plastics industry today?

There are many challenges for the industry. The changes caused by the pandemic and the current difficult economic situation are certainly the most challenging right now. The energy- and raw material-intensive plastics industry has been hit hard by rising prices and supply chain disruptions. In addition, there are bottlenecks in logistics and rising freight rates. The long-term challenges, such as the circular economy and climate protection, are already being actively addressed by the industry as previously described.

Why should readers join K this October and what are the opportunities you can help create?

K 2022 comes at just the right time. Global networking and face-to-face communication have never been as important as they are now. K in Düsseldorf provides an ideal environment to network intensively and to advance joint projects – because nowhere else does the plastics and rubber industry gather in one place with such a high level of internationality. The "who's who" of the global plastics and rubber industry will once again be showcasing their products and services on around 178,000 m² of net exhibition space at the fully booked Düsseldorf exhibition centre. At K 2022, more trendsetting developments and technological innovations will be on show than anywhere else!