Textile Recycling
:
Worn Again Technologies aims to embed circularity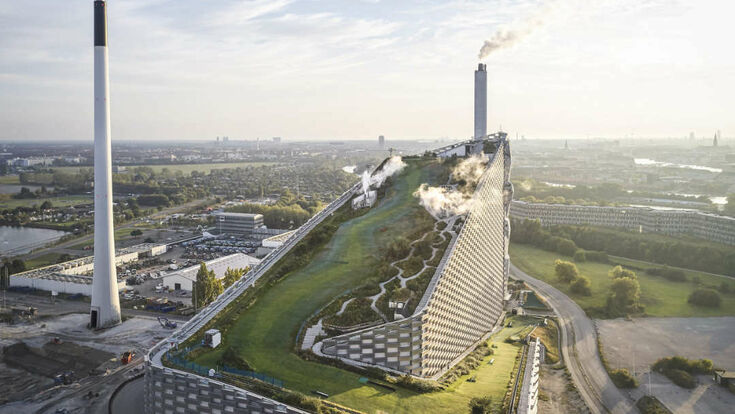 Worn Again Technologies (WAT) and its strategic partners gathered in Copenhagen to discuss the next steps towards building modern polymer recycling facilities for textiles. Drawing on inspiration from Amager Bakke, an energy-from-waste plant with an outdoor sports center on its roof, the organization aims to engage communities and change perceptions around manufacturing, both environmentally and culturally.
During the two-day event, attendees visited Amager Bakke, also known as Copenhill.

After completing extensive feasibility and pilot scale tests, as well as laying out its future vision of the textile recycling industry, Worn Again Technologies is getting closer to building its first full-scale plant. The technology relies on innovative polymer separation and purification technologies to turn non-reusable, hard to recycle polyester and cotton fiber blends into new, high-quality materials for making new textiles.

The two-day gathering enabled a compelling exchange of insights and ideas between WAT management and strategic partners. The aim is to shift the paradigm and perception from isolated recycling plants to social architectural landmarks engaged with community, supporting the textile industry commitment of net zero CO2 emissions by 2050.

Torsten Wintergerste, Chairman of Worn Again Technologies Board of Directors, explains: "Creating a successful circular economy for textiles requires more than an innovative recycling technology and all stakeholders from consumers to retailers and law makers need to connect and work together for a cleaner future."

Copenhagen offered an ideal location for the event, as the capital aims to become the world's first carbon-free city. Even more, attendees were able to draw inspiration from Amager Bakke, also known as Copenhill, a combined heat and power waste-to-energy plant that is also an artificial ski slope and sports attraction.

About Worn Again Technologies
Worn Again Technologies was founded in East London in 2005, with a vision to eradicate textile waste. Since 2012, the company has been in development of a unique polymer recycling technology which separates, decontaminates and extracts polyester and cellulose (from cotton) from non-reusable textiles. The dual PET and cellulose outputs can be reintroduced into supply chains to become new fibre, textiles and products as part of a continual cycle.