COP27
:
COP27 waste(d)?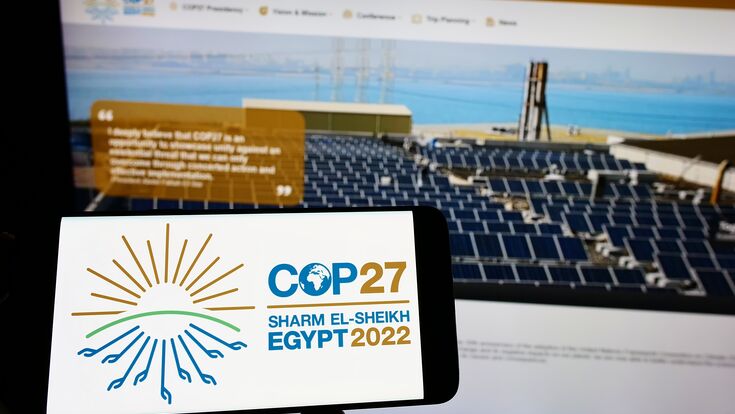 112 world leaders gathered in Sharm El-Sheikh, Egypt under the title "Together for Implementation" to discuss and negotiate how to further deliver on the global climate agenda and translate climate commitments into implementation.

On behalf of ISWA, together with ISWA President Carlos Da Silva Filho, I visited the COP27 circus. Unfortunately, we need a circus like this to solve the problems we caused ourselves, especially in the developed world. Let's not discuss the amount of private jets flying to Egypt or other factors not contributing to the climate crisis. I flew myself as well.
Representing the waste industry and ISWA I wondered if the COP27 is waste(d) or if our topic 'sound and sustainable waste & resource management' gets broader attention or a broader audience as it was/is underexposed until today at earlier COPs. Personally, I am hopeful about the future although the challenges remain enormous.
My optimism is related to one single quote. Valerie Hickey, Director of Environment, Natural Resources, and the Blue Economy at the Worldbank mentioned the following; "Proper waste management in the broadest sense drives solutions related to the planetary triple crisis we face, climate change, pollution, and biodiversity loss…"
The quote was embraced and further clarified and illustrated in the same panel by Inger Anderson, Under-Secretary-General of the United Nations and Executive Director of the United Nations Environment Programme.
Unfortunately, we need a circus like this to solve the problems we caused ourselves, especially in the developed world.
Marc Tijhuis
Waste-related topics at COP27
So far so good, but the honest story is also those waste-related topics were scattered throughout the event. Most of the time hidden in side events, in pavilions, or overshadowed by other topics, more appealing to world leaders.
But I want to keep the optimism alive as I saw many pearls presented or announced. Let me share some of them.

As an example, I can mention the outcome of the CCAC (Climate and Clean Air Coalition) Ministerial Meeting. John Kerry, Special Presidential Envoy for Climate, United States, emphasized that achieving the Global Methane Pledge, launched a year ago, is key to meeting the goals of the Paris Agreement.

He highlighted strengthened US regulations aimed at addressing methane and underscored that the US will invest USD 20 billion to control and reduce methane emissions.
On the topic of waste, the Netherlands shared its goal to transform the country into a circular economy and its commitment to continue its financial support for the CCAC in 2023.

UN-Habitat emphasized that cities "need to be at the core of delivering climate action" and urged an integrated strategy for reducing emissions.

In this high-level event Carlos Silva Filho, on our behalf, urged the development of economic instruments for adaptation and mitigation. It's by the way something to be proud of that ISWA is seen nowadays as the association representing the industry voice at these meetings.
Also, C40 (the network of mayors of nearly 100 world-leading cities collaborating to deliver the urgent action needed to confront the climate crisis) emphasized "significant progress" on meeting commitments on emissions reductions from waste and urged more national and international collaborations.
Global initiative launched
Another eye-catching initiative could benefit the waste sector enormously. In this year's COP27 Presidency, the Government of the Arab Republic of Egypt launched a global initiative on waste management and leveraged 180+ countries to take voluntary engagements at the international level for Africa. The initiative sets the ambition to treat and recycle at least 50% of the waste produced in Africa by 2050.

By achieving this target, Africa would contribute to increasing the global waste treatment rate by +10% and reduce the overall effects of waste pollution on human health, biodiversity, food systems, and resource scarcity. Both adaptation and mitigation solutions will emerge from this initiative.
To achieve this goal, Initiative 50 by 2050 intends to catalyze greater investment and effort to develop waste management ecosystems and resources, and rapidly address the rooted challenges by increasing treatment and recycling capacities, setting the necessary level of policy-making, and raising global contribution and involvement. Investments will further contribute directly to addressing multiple Sustainable Development Goals of the United Nations (UN) and generate a positive impact on planetary crises by addressing climate change through adaptation and mitigation, reducing and preventing pollution, and contributing to safeguarding biodiversity by caring for ecosystems.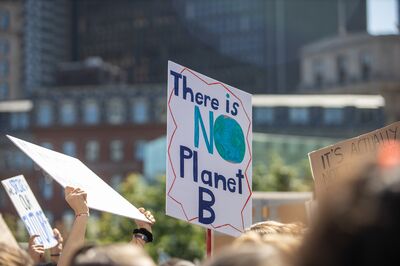 It is estimated that by 2050, 300 billion dollars is needed which gives the waste industry globally huge opportunities in the upcoming decades.
Marc Tijhuis, ISWA GM
It is estimated that by 2050, 300 billion dollars is needed which gives the waste industry globally huge opportunities in the upcoming decades.

Before COP27 ISWA prepared a National Member endorsed Declaration on Climate Change and the Waste and Resources Management Sector. It was heart-warming how are messages (see below) were embraced by the various international stakeholders.
First of all the waste and resource management sector offers a considerable and immediate cost-effective opportunity to mitigate global greenhouse gas emissions.
Secondly, policies that encourage the transition to a circular economy are not detrimental to economic growth and offer opportunities to establish innovative low-carbon technologies and markets for secondary raw materials, contributing to a net zero future.
Finally solving open burning and open dumping of waste and plastic pollution on both land and in the oceans, can increase action against climate change.
Besides "spreading the word", our main objective was to see how we could lobby for a situation in COP28 (Dubai), and beyond, to give the waste sector and all waste-related initiatives by our international cooperation partners a well-deserved and needed aggregated podium. A Waste and Resource Management pavilion is our objective for next year showcasing the sector, members, and cooperation partners. Interested? Please let me know.

This pavilion will show even more the potential and the solutions the sector has in fighting the triple planetary crisis.