E-waste
:
EU Commission: Financial incentives for more recycling of old mobile phones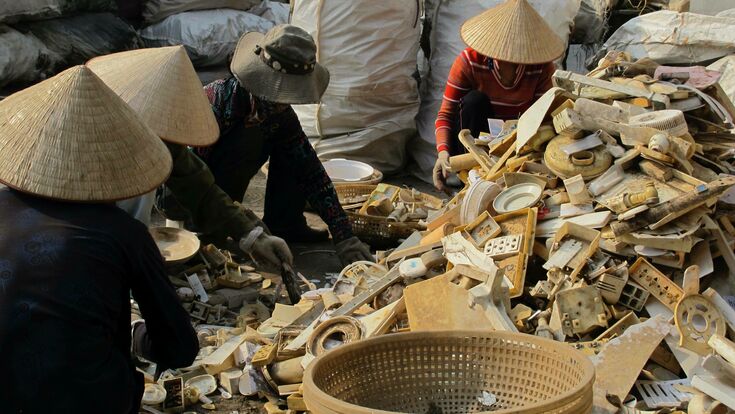 According to the recommendation of the EU Commission, cash rewards or deposit systems should boost the recycling of old technical devices such as mobile phones and laptops. Accordingly, these incentives or rebates and vouchers should target small consumer electronic devices, the Brussels authority announced on Friday. It refers to both still functioning and broken devices that can nevertheless be resold, reused or repaired.

According to the authority, this should be financed either with funds from the public purse or by obligatory requirements for operators of take-back systems - or both. The collection rate of small electronic devices such as smartphones, tablets, laptops and their charging cables is persistently low, according to the Commission. The collection rate of mobile phones is about less than 5 per cent, according to the report. An estimated 700 million unused mobile phones lie in EU households. With the recommendations, the Commission aims to help national authorities achieve maximum collection rates and the subsequent reuse, repair, refurbishment and recycling of the devices.
More repair and reuse of small electronics and more recycling of waste from such equipment will support the transition to a circular economy, it said. It would also contribute to the security of supply of critical raw materials and energy and strengthen the EU's strategic autonomy. For example, gold, copper and nickel can be extracted from mobile phones.

In addition to financial incentives, the Commission advocates partnerships between reuse organisations and operators of take-back systems. For example, pre-stamped envelopes for consumers to return their unused devices could increase the use of postal services. Collection points for old mobile phones and the like should be more visible and convenient, the recommendations said.