Paid Engagement
Recycling
:
Machinex selected by Rumpke Waste & Recycling to deliver state of the art single stream system in Ohio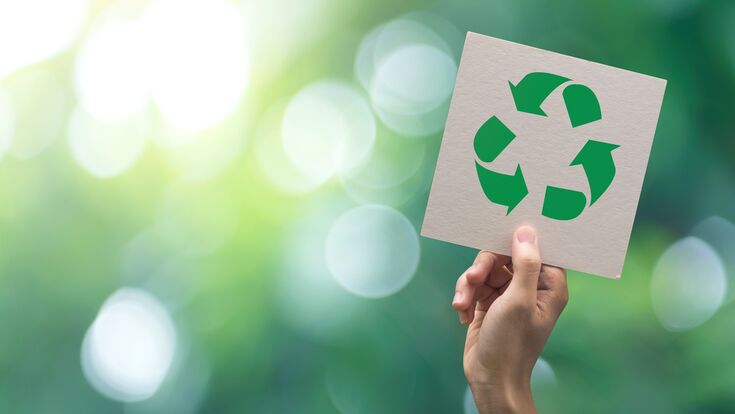 Machinex is pleased to announce a new project with long-time partner, Rumpke Waste & Recycling, that includes delivery of a brand new 56-Ton Per Hour (TPH) Residential Single Stream system in Columbus, Ohio. The new material recovery facility which will feature the best sorting capabilities and most automation available, will also be one of the largest dedicated Residential Single Stream systems in the country.

Rumpke renewed its commitment to the local community as well as the state of Ohio with its announcement to build the cutting-edge and technology-driven Rumpke Recycling & Resource Center. The facility will not only feature best in class technology but will also host a research center for college students as well as an educational area to raise awareness and consciousness about the environment. The surrounding community will benefit from educational and job opportunities. Machinex is proud to partner with Rumpke to develop this, a milestone in Machinex history. It's a project that nicely aligns with the Machinex mission to "design solutions for a sustainable tomorrow".

The coming state-of-the-art system, entirely designed and equipped by Machinex, will efficiently sort all recyclable materials, including papers, cardboard, HDPE, PET, PP, and mixed plastics coming from local residential and commercial curbside collection. Achieving effective sorting of all these materials while maximizing purity rates, interconnectivity and high-technology equipment, were the driving requirements for the design of this system for Rumpke. Thanks to over 50 years of experience in designing and manufacturing high-performance equipment combined with its own AI, Machinex became the awarded supplier.

This 160,000 tons-per-year MRF will include several types of sorting equipment, with a focus on high automation to maximize recovery. The system will be equipped with 18 MACH Hyspec® optical sorters for fibers, non fibers and plastics sorting along with 3 SamurAI® sorting robots on the container lines for quality control. The automation will drastically increase material recovery and purity without extra manpower. Machinex engineers developed a multistep solution involving material sizing with trommels to drive the appropriate material to its corresponding sorting equipment.

Although the long-time partnership between Machinex and Rumpke on multiple projects surely makes this project even more memorable, it has been a "best solution" based award process in which Machinex was able to successful demonstrate their "Experience Results" motto. According to Chris Hawn, Machinex Technologies' CEO, "Working with Rumpke and their team has always been a pleasure. Going into large projects such as this, it is important that any buyer complete due diligence to understand market changes and the equipment necessary to tackle past, present, and future challenges. We were fortunate enough to remain Rumpke's selected vendor and with the level of automation provided they are prepared to handle what the future might bring".

"Rumpke's commitment to recycling dates back nearly 90 years, and over the years, Rumpke has emerged a recycling leader, by working with Machinex to develop the Rumpke Recycling & Resource Center in Columbus, Ohio, we remain confident that we can continue delivering the best recycling solutions to our customers for years to come, " said Jeffrey Snyder, Director of Recycling at Rumpke Waste & Recycling. "The future of recycling is now, and we are excited to partner with Machinex to deliver best in class recycling to our customers and communities."