Interview
:
"The construction of appropriate EV battery recycling facilities should begin now"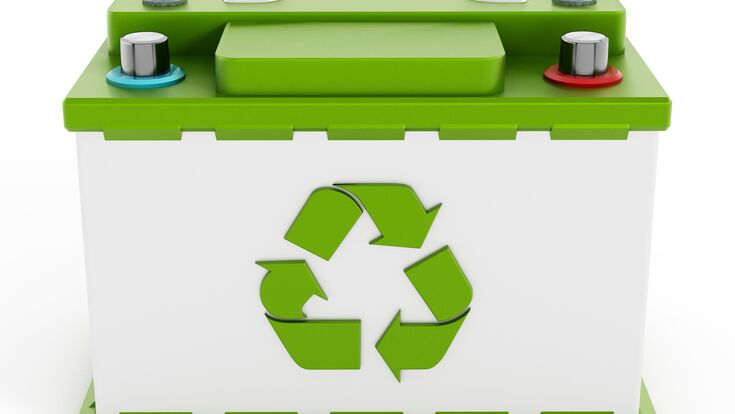 The EU is preparing a new regulatory framework for batteries. What are the most important points that need to be dealt with and where do you see the biggest need for improvement?
The new EU Battery Regulation is an important step. The high collection and recycling rates are a positive signal. The individual recycling quotas for the substances or elements contained in Li-ion batteries must in any case be set as binding. This will create investment security for recycling companies.
One aspect is the increase of collection rates. How do you think it is possible to achieve higher collection rates?
Increasing the collection rate to 70% by 2025 is an ambitious goal. In my view, a Europe-wide deposit system for batteries is missing. This would make it possible to better recycle recyclable materials and reduce the risk of fires caused by batteries that have been incorrectly disposed of. Modern digital incentive systems could be helpful here. In addition, more awareness-raising and educational work is needed.

The market for electric vehicles is growing fast. Are there enough specialised recycling facilities that are able to process EV batteries?
The e-car market is growing rapidly. In Germany, a record number of 356,000 e-cars were registered last year.
Many of the e-car batteries will only be recycled after a time lag, estimated at eight to ten years. Nevertheless, the construction of appropriate recycling facilities should begin now. There is already no sufficient security of disposal.
All in all, the pandemic, the war in Ukraine and the climate crisis show us how important it is to move towards a true circular economy – key words being energy self-sufficiency, independence from raw materials and climate protection.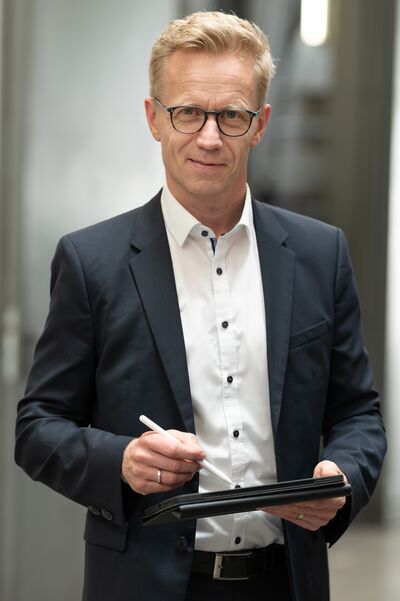 Why are EV batteries especially hard to recycle? What can be done to change this?
We are dealing here with new products where no recycling standard has yet been able to develop. What is needed here is closer cooperation between battery manufacturers and recycling companies.
Because of the flammable substances and the electrically stored energy, e.g. the voltage of used e-car batteries is up to 700 volts, e-car batteries pose a special challenge for recycling. In addition, not all e-car batteries are the same. They differ massively in their chemical structure and composition. In addition, hazardous materials are involved in the various recycling steps, where valuable raw materials such as cobalt and nickel are recovered.
Is there a difference between the recycling of rechargeable and non-rechargeable batteries?
There are no significant differences here. It is important that all batteries – whether rechargeable or not – are recycled properly because of the increasing demand for raw materials.
Saubermacher has developed a new method to recycle rechargeable batteries. Can you describe it?
The innovative process was developed and continuously improved by Saubermacher and REDUX themselves. End-of-life batteries/accumulators and production rejects are processed. Depending on the battery size, recycling takes place in three or four stages (discharge, dismantling, thermal pre-treatment and mechanical processing). The discharge step only occurs with large batteries. Thermal treatment processes are combined with mechanical separation and separation. In this way, optimal results are achieved.
REDUX Recycling has an approved operating facility that can efficiently process up to five tonnes of Li-ion batteries per hour. With a recycling efficiency of 95% for metals, REDUX already achieves the planned specifications of the new EU Battery Regulation.
We are thus setting industrial standards for the recycling of lithium-ion batteries for the first time and creating an essential prerequisite for a true circular economy in this area.
Is there enough of a market for recycled materials from EV batteries?
Currently, the secondary raw materials obtained are still more expensive than the primary raw material. In the long term, the processing costs will be financially competitive due to productivity improvements, but other factors must be taken into account here. This is because the demand for the scarce raw materials is constantly increasing, as the example of e-mobility alone shows.
There are no relevant raw material deposits in Europe. More than 70% of the world's cobalt supply comes from the Democratic Republic of Congo. Mining is sometimes carried out under questionable circumstances and about three quarters of the mines are owned by China. Lithium deposits also exist in Europe, e.g. in Austria, but mining leads to the salinisation of fresh water. Therefore, once primary raw materials such as cobalt, nickel and lithium have been imported, they must be kept 100% in the cycle.
Is the recycled material of poorer quality than the original?
The quality of the recycled metals corresponds completely to that of primary raw materials, i.e. there is no difference in quality. The so-called black mass also represents an important intermediate product. The only minor impurities of the "black gold" make the simple and low-energy extraction of nickel, cobalt, lithium and copper in hydrometallurgical processes possible.
How often can these materials be recycled?

With proper recycling, an infinite cycle is possible and makes sense.
About Martin Reichstein:

Martin Reichstein has a doctorate in mechanical engineering with a focus on manufacturing and production technology. Martin has many years of management and leadership experience in top management (automotive, mechanical engineering, chemicals and industrial research). Since early summer 2021, he has been Managing Director at REDUX Recycling GmbH, part of the Saubermacher Group, Austria.