Paid Engagement
IFAT
:
Experience the live premiere of BLUELINE!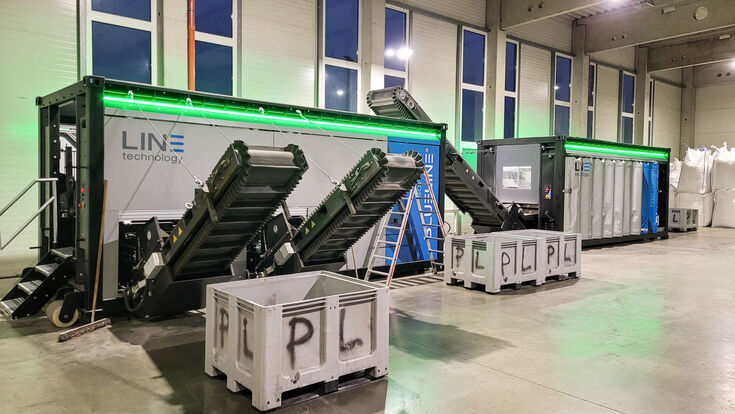 The recycling game changer

We are the Austrian company LINETECHNOLOGY GmbH and develop, produce and sell modular processing systems for industrial recycling materials. Valuable resources are becoming scarce and sustainable management is more important than ever. But a circular economy will only work if recycling is economically feasible worldwide.

BLUELINE is our approach to this problem: The machines are designed as 20-foot standard containers, making them ready to use and mobile worldwide. As a result, the customer can recycle its recyclable material directly on site. Processing is worthwhile even in case of frequently changing, differing or small batches of industrial recycling materials, since the completely new kind of system control makes it possible for the user to have reproducible processing success.

It is time to increase the global recycling rate

The extensive product range covers nearly all established process steps for the dry mechanical processing of recycling material. The IT-based control is operated wirelessly using a tablet and guarantees the easiest possible handling and monitoring across locations. Downstream integration of BLUELINE into an existing system is also possible – as is expansion through additional modules (machines) and individually adjustable arrangement. All of this makes BLUELINE unique!

Are you a game changer too? Visit us at IFAT and experience BLUELINE live!