Paid Engagement
Recycling
:
Innovative WEEE and refrigerator recycling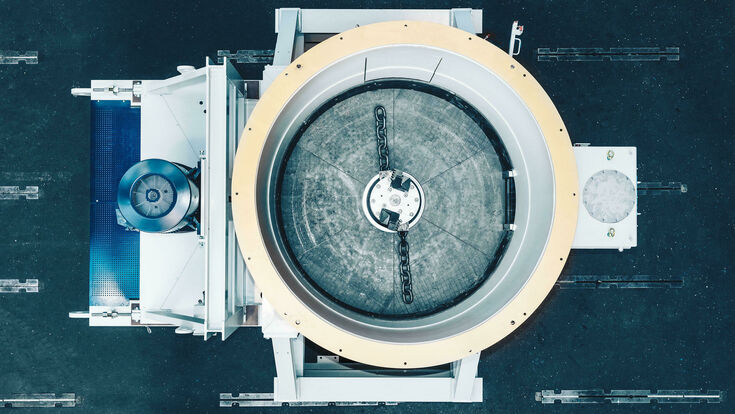 With the proliferation of electrical and electronic devices, e-scrap has become one of the fastest growing waste streams in the world. With the potentially hazardous materials found in electronics, it is a challenge to break down and recycle components safely, but a challenge that ANDRITZ has successfully overcome.

With the ADuro QZ, ANDRITZ has revolutionized traditional shredding technology. Rather than using cutting tools, the machine breaks up the input material quickly and gently using the effects of impact forces. The ADuro QZ is suitable for a wide range of different materials and composites. The machine focuses on disintegrating the input material, but avoids damaging the individual components. Hence, it is possible to access disintegrated valuable waste material quickly, without potentially harmful substances emanating from individual parts.
THE HEART OF A REFRIGERATOR RECYCLING PLANT
The completely sealed system of the ADuro QZ takes in refrigerators in batches and separates them into their individual components. Subsequent matrix degassing extracts the CFC from the insulating foam. With this gentle and environmentally friendly method of processing, the ANDRITZ recycling plants for refrigerators comply with the highest European environmental standards. The individual iron, copper, aluminum, plastic, and polyurethane foam fractions that are extracted can be returned directly to the economic cycle.
INNOVATIVE PROCESSING TECHNOLOGY
In comparison with conventional cutting systems, the ADuro QZ offers significant advantages in terms of results and wear. The machine gently breaks up the input material in a single-stage process and is insensitive to solid metal parts. The operating principle of the ADuro QZ shredder is based on flexible, rotating chains that accelerate the input material to achieve variable speeds and paths. The material is disintegrated and opened up by the impact of the accelerated materials colliding with one another. The different physical properties of the material as well as the individually adjustable holding time determine the form and size of the processed material. The individual fractions (such as iron, plastic, printed circuit boards, cables, and copper coils) are exposed and can be easily separated in downstream processes. Components that contain hazardous substances, such as batteries and capacitors, remain intact and can be disposed of without any negative impact on the environment.


For more information on our recycling technologies, please contact recycling@andritz.com or visit our homepage www.andritz.com/recycling