Paid Engagement
Success Story
:
Metal Recycling Technology Made in Italy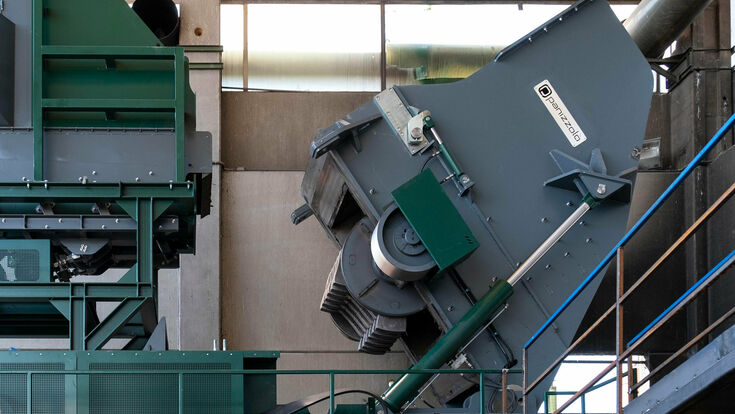 Since 2014, the positive growth trend has led the company's turnover to grow to almost €20 million, with an annual growth rate of around 30 per cent. Panizzolo has developed modular and flexible hammer mills and shredders. These make it possible to process mixed waste fractions that have steel and worn aggregates such as cement and glass inside them, during both the grinding and granulation phases.

Panizzolo Recycling's plants are capable of recovering even the smallest metal fractions, resulting in an output of high-quality copper, aluminium, brass and steel granules.

Two case studies from France and Bulgaria show the full range of Panizzolo's technology:

Bulgaria: Processing mixed metals

Roster Ltd is a Bulgarian company operating throughout Europe in the field of mechanical demolition of public and private buildings as well as of industrial machinery. The company is also actively involved in the recycling of scrap resulting from this work. With this in mind, owner and founder Rosen Terziev decided to optimise metal recovery by choosing Panizzolo technologies. In Kameno, a village near Burgas and its commercial port on the Black Sea, the new Panizzolo recycling plant was recently started up to process scrap, mixed metals and cables from steel-reinforced concrete.

The scrap undergoes several stages: it starts with a volumetric reduction by means of the PZ 2H 1500 R (2x132kW) shredder, grinding by means of the Flex 1000 hammer mill (250 kW – up to 11 tonnes/h) and then continues with special systems to separate the output material. An independent treatment line is dedicated to the Panizzolo refining plant. This has the purpose of upgrading granular metal such as copper, brass, aluminium and steel.

France: Optimised sorting

CRL, a French company active in the waste recovery sector, has chosen Panizzolo Recycling Systems for its three plants in Saint-Emilion, Coutras and Toulouse, which have an annual production of 40 tonnes of various types of scrap metal.

The equipment purchased by CRL is a shredding line that allows optimised sorting and proper separation of metals. Previously, these sorting activities were carried out manually – which was slow and cumbersome, and did not allow for an effective separation of the processed materials. Now the company is able to process the various categories of scrap, treating ferrous metals properly and obtaining a selected, quality output product.

One of the benefits of the new processing plant for CRL is without doubt the change from a manual to an automated process. Its advantages include the low level of noise produced by the mill during scrap processing along with its size. Patrice Le Guern, owner of CRL, described the Panizzolo hammer mill as a machine that is space-saving and compact but at the same time capable of optimally processing large quantities of scrap. A final consideration concerns operation: staff quickly got to grips with it because the operating logic and the management and control software are effective and simple.