Event
:
ISWA SWIS Winter School – A Success Story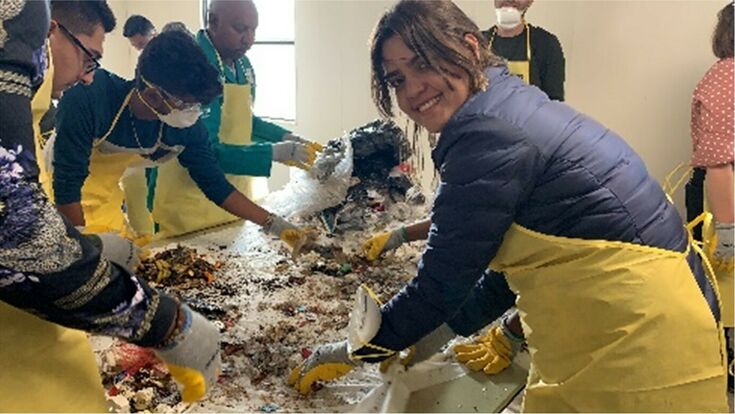 The mission of the Solid Waste Institute for Sustainability (SWIS), an Organized Research Centre of Excellence (ORCE) at the University of Texas at Arlington (UTA) in Arlington, Texas, USA, is to help develop clean and healthy urban cities through sustainable waste management. As part of the mission, SWIS, in collaboration with the International Solid Waste Association (ISWA), has been organizing the ISWA-SWIS Winter School training programme every year since 2016. The first ISWA-SWIS Winter School was held in January 2016 with participants from 27 countries around the world. Since then, participants and speakers from more than 85 countries have joined the successful Winter School held at the University of Texas at Arlington and in the Texan cities of Denton, Grand Prairie, Irving, Garland and Lubbock. During the training programme, participants have also visited the Material Recovery Facility (MRF) in Fort Worth, Texas.
The primary goals of the Winter School are: (1) to provide sustainable waste management training to current and future waste management professionals for building capacity in both developed and developing countries, and (2) to inspire young professionals to pursue waste management as a career and to become future waste management leaders. The unique aspect of the training programme is the provision of knowledge through both in-class and hands-on training on the design and operation of landfill and sustainable waste management systems.
Some of the specific features of the Winter School are described below.

Scholarship opportunities: SWIS has to date offered scholarships to more than 100 participants, based on an essay competition. Recently, SWIS awarded scholarships to ISWA YPG members based on their activities in ISWA YPG.

In-class training sessions: The curriculum of the Winter School is divided into many different topics spanning a two-week period, with sessions usually delivered by over 30 speakers (including experienced professionals, industry leaders and scientists) each year.

Landfill site visits: Landfill site visits are arranged to make sure participants can understand landfill operation, working face management, equipment use and operation, operation and management of leachate and the gas collection system. Participants also collect waste samples from the landfill working face and conduct waste characterization studies during field visits.

Hands-on equipment operation: Participants are divided into groups and given the opportunity to operate the equipment in the City of Irving landfill under the supervision of expert equipment operators to ensure their safety. This is another unique opportunity for participants to become acquainted with the machinery used at the different stages of modern waste management operation.
Group project and final presentation: Participants are divided into groups to complete a project during the two weeks of Winter School. Group leaders from SWIS work with team members to help them with their assigned project and presentation. They participate in group discussion (aimed at helping them complete their project) after every session presented by the speakers. The project and group presentation serve many important purposes: a) to prepare participants to share and present their ideas, b) to provide group members with the opportunity to get to know each other better, c) to provide better networking opportunities among attendees, and most importantly, d) to teach teamwork in a diverse group of participants.
The two-week ISWA SWIS Winter School training programme ends with a final-night gala dinner, certificate presentation ceremony and cultural programme (where participants from different parts of the world present their culture).
Feedback on Winter School: A summary of the feedback received from participants is presented here (highlights):
The most useful aspects of Winter School are: site visits, networking/making friends and great speakers. Also, 95% of those who responded rated the overall organisation of the Winter School as excellent. Based on feedback from participants, solid waste leaders from different countries, ISWA Board Members and the impact of Winter School on creating future global waste management leaders, both SWIS and the SWIS Director were presented with special awards for sustainable waste management training at the ISWA Annual Congress 2019 Gala Dinner in Bilbao, Spain.
Final thought: The Winter School produces "MAD" people (people who 'Make A Difference' in society).