Recycling
:
Keltbray starts construction of Geminor processing facility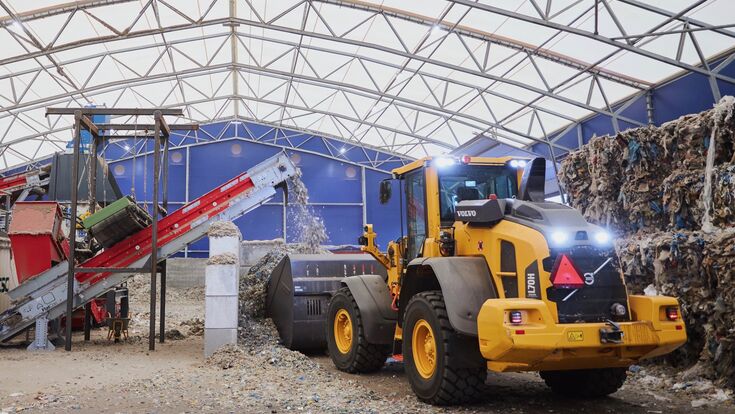 The construction of a fully enclosed, 150 000 tonnes per annum facility in St. Mark Street in Hull will commence this January. The construction and engineering company Keltbray will be in charge of the development of the facility, together with project manager Hewitt Associates. The facility will include a 3400 square meter steel-framed hall for the sorting and treatment of municipal and commercial wastes. The construction process will take approx. 46 weeks and the project has a total budget of 8,1 million euros.

When in operation, the HUB will be equipped with the latest industry requirements, namely odor abatement, fire suppression, and weighbridge systems.
Export to the Nordics and EU
The facility is mainly being constructed to cater to Geminor's long-term contract with Hull City Council, which lasts until 2030 with an annual waste volume of 68 000 tonnes. The facility will allow for direct delivery of Hull's domestic waste collections, for processing into RDF for supply to local energy from waste facilities. The materials recycling facility will be in close proximity to the ports of both Hull and Immingham, streamlining the export of secondary fuels from the UK to the EU and the Nordics.
GWT opens in the UK
The facility will be run by Geminor international subsidiary Geminor Waste Treatment (GWT), which is now being established in the UK.

"This will be GWT's very first operation in the UK, a project that confirms Geminor's commitment to the renewable market. The facility will be strategically important with respect to our partner Hull City Council, but also in our efforts to streamline secondary waste export overseas, says UK Country Manager James Maiden.

Richard Smith, Pre-Construction Director at Keltbray, said: "This has been a target project for us and we are delighted to be part of the delivery team. Upon completion, this site will contribute to increased energy creation for the local community, whilst further strengthening our position in the region."
About Geminor
Established in Norway in 2004, Geminor is an international recycling company focusing on refuse-derived fuel (RDF), solid recovered fuel (SRF), recycled waste wood, hazardous waste for energy recovery and paper & cardboard, plastic, and other types of waste for material recycling in the European market. Geminor has logistic hubs and offices in Scandinavia, Finland, UK, Germany, France, Poland, and Italy, and employs over 80 professionals. The company handled more than 1,7 million tonnes of feedstock in 2020 and holds contracts with more than 350 waste producers and 180 waste-to-energy and recycling facilities. Geminor has an annual turnover of approx. 155 million Euro.
About Keltbray
Keltbray is a leading multi-disciplinary engineering and construction services business, offering a uniquely integrated delivery capability spanning key phases of the client value chain. Keltbray provides certainty of outcome for prestigious public and private sector clients often in highly regulated markets like rail and energy, contributing to the development and maintenance of Britain's rapidly changing economic and social infrastructure.

Press release