Hot off the press
:
New Issue out now!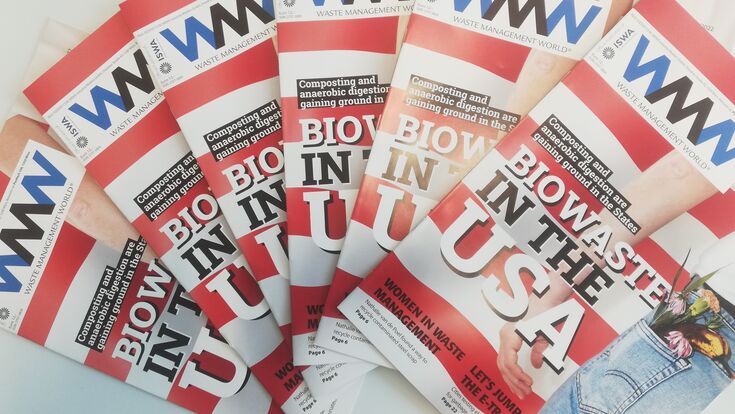 The new issue of Waste Management World is out now! Full with interesting interviews and articles about what is going on in the industry:
Biowaste in the USA: Composting and anaerobic digestion are gaining ground in the US. But the market is still in its infancy.
Women in Waste Management: Dutch-born entrepreneur Nathalie van de Poel found a way to recycle contaminated steel scrap.
Small Scale Anaerobic Digesters: How they became an interesting solution to sustainably treat food waste.
What is Recycling in the 21st Century – and what is it not: Drivers and Dilemmas of Recycling.
Let's jump on the E-Train: Many cities are testing e-trucks for garbage collection.
Get your subscription here.