Paid Engagement
Gas Analyzer
:
Partnership with Gasmet allows customers to rest easy and focus on running their business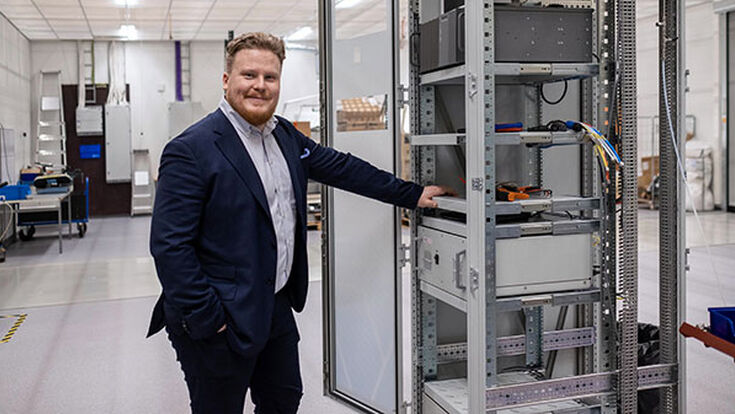 This is what partnership with Gasmet means:
The right system for the job

With a major investment like a CEMS (Continuous Emission Monitoring System) or a portable gas analyzer, the buyer needs to know they are buying the right equipment for their needs. They also might need help in convincing others in the company of their purchase decision. The key to a successful purchase is in careful mapping of actual needs.

"I sit down with the customer and just listen. I listen to their needs, what they are trying to achieve, what their problem is. Then our job is to figure out what we can offer to solve that problem," says Sales Manager Andrew Dixon from Gasmet UK.

Our experts are also happy to calculate the lifecycle costs to help customers avoid budget surprises in the coming years.

Less stress with legislation

For many operators, the legislation side of a CEMS purchase can be daunting. Often, customers have no interest or even the need to thoroughly master the CEMS related legislation. It is complex, and they might only need the information for a single purchase.

"This is where we can help and do the heavy lifting. Our people have worked in the field for a long time and know the related legislation. We can go through the customer's environmental permit and applicable sections in the legislation, and explain what they need to comply," Dixon says.

As legislation changes, emission limits and allowed gas concentrations tighten over time. Our experts at Gasmet stay on top of any updates in legislation so that our customers do not have to. In fact, our entire partnership journey aims at futureproofing our customers' business through flexible equipment and deep knowledge in the changing operational environment.

See all Gasmet's certificates.

Full support through installation and commissioning

The CEMS arrives at the plant fully tested and ready for operation. Gasmet's team or local partner installs it, commissions it, and makes sure it runs as planned.

"After commissioning, we conduct extensive training for people who are going to operate the system on site. In the training, we also go through all points of contact for the lifecycle of the system. The customer always knows who to contact in case they need service, repair, or other support," says Sales Manager Jesse Tikka from Gasmet Technologies.

Local service to keep your system running
Plant operators need to know that their system keeps up and running for the next decade or more. After all, if a CEMS is down for too long, it might interrupt the operations of an entire plant or incinerator. That is why reliable service, quick response to repair needs, and availability of spare parts are critical.

"The trend is that plants have less and less people on site. Apart from annual maintenance, our CEMS takes very little upkeep. It is good to make a visual check maybe once a week. Customers find it reassuring to know that we can do remote diagnostics for the system in case something happens," says Tikka.

To ensure a timely response and have the required skills at hand, we continuously invest in training our highly skilled workforce. We carefully select all global distributors and service partners to guarantee the same high level of local support wherever our customers are.

"To guarantee uninterrupted operations at the plant, our service people have spare modules that can keep the system running through maintenance procedures."
– Jesse Tikka, Gasmet

Support in all things technical

Emission monitoring and gas analyzing is Gasmet's core business, and all R&D effort goes into perfecting these technologies to suit customer needs. As a result, people at Gasmet have deep knowledge about the equipment as well as customers' business and operating environment.

"Customers can just phone us up and ask the little technical details that would take ages to look up elsewhere. That is what partnership is about," Dixon says.

3 ways to make sure you choose the right emission monitoring partner:

Look for a variety of potential suppliers – and listen to word of mouth. Ask to see reference sites to make sure that the partner has done similar installations before. But even more important to build the trust is to hear others say good things about the potential partner.

Expect personalized contact and interest in your business. You need to know the people you are going to work with. Make sure they listen to your needs from the get-go and truly show interest and expertise in your business and application.

Make sure you get the whole package from the partner. A good partner knows what kind of equipment works best in your application and surroundings. They can also offer guidance on what else you need to make the most of your equipment. For instance, Gasmet can deliver analyzer cabinets or dust monitors to meet the necessary legislation.