Powerful solutions for a growing market
:
Vecoplan to present shredders for recycling at RWM in Birmingham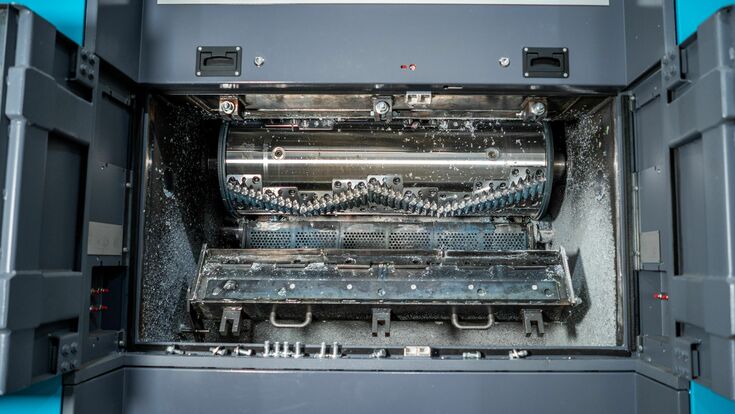 RWM, the Recycling and Waste Management Exhibition attracts manufacturers presenting their products, services and solutions, as well as public and private companies from the waste recycling sector. In Hall 18, Stand R-N130, Vecoplan will be exhibiting its VIZ 1700 L5 shredder and other products on its 54-square-metre island stand.

This extremely energy-efficient shredder offers users great flexibility, as it's capable of shredding a wide range of different materials. Vecoplan can tailor the system's performance to input and output requirements through individual rotor and blade configurations and screen selection. Rotor changes are now a thing of the past, thanks to the concept of bolted tool-holder plates with variable cutting tip sizes: Users simply change the tool-holder plates to quickly and easily adapt the cutting geometry to different output fractions. The VIZ on the stand will be equipped with the patented, extremely energy-efficient ESC drive: a cost-effective, intelligent, self-regulating drive concept with real-time slippage detection.

As a specialist company, Vecoplan will be presenting solutions for mechanical preparation and material handling in Birmingham. Customers receive powerful, customised machines and complete, complex systems for their specific processes. The company's specialists optimise the material flow and coordinate the components to achieve stability, high energy efficiency, and cost-effectiveness along the entire processing line. Users also benefit from Vecoplan's cutting-edge know-how and international project experience.