Canada-based company raises CAD 10 million
:
Waste Robotics secures important investment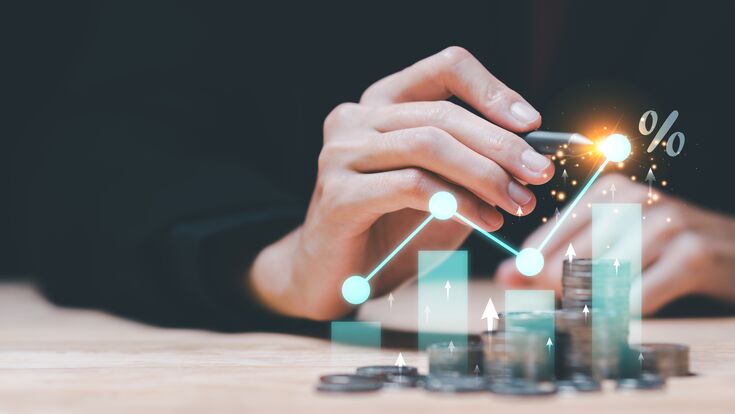 Waste Robotics, a Canadian company based in Trois-Rivières that develops and markets autonomous robots for sorting centres, recently announced that it had raised CAD 10 million from Mirova, a subsidiary of Natixis Investment Managers dedicated to sustainable finance and Fondaction. The investment aims to accelerate the company's commercial development and strengthen its presence in Europe, particularly in France, the UK and North America.
Founded in 2016 by engineers by training, Waste Robotics offers an intelligent sorting solution by combining waste detection technology, deep learning algorithms and cutting-edge robotic technologies to enable recycling centres to improve the quality of sorted flows as well as increase safety and profitability in the management of recyclable materials. Thanks to the use of artificial intelligence, Waste Robotics aims to make sorting centres virtually autonomous in the long term, at a time when the waste management sector is struggling to attract workers. The company's ambition is also to contribute to the valorisation of the work of sorters, who will move on to less dangerous, higher value-added tasks.
Stay connected - subscribe to our newsletters!
Improving sorting processes essential for future
The mission of Waste Robotics is all the more important as waste production continues to grow worldwide. Experts estimate it will increase by around 70% to 3.4 billion tonnes by 2050. Improving sorting processes and technologies is a major challenge at a time when 80% of the world's waste will still be landfilled or dumped in 2020, and when developed countries are under increasing regulatory pressure to take action in this area. The market for sorting robots, which is expected to grow at a CAGR of 19.6% between 2022 and 2031 to reach approximately US$10 billion in 20313, is therefore well placed to address these multiple challenges.
Keira Capital acted as an intermediary for Waste Robotics in this new capital injection, which follows a C$5 million investment by Fondaction and Fonds LCC in March 2021.
Eric Camirand, CEO of Waste Robotics, said: "Our shared desire to make a positive contribution to the transformation of the waste treatment industry is what led to the creation of Waste Robotics. Now, thanks to the support of our key financial partners, Mirova and Fondaction, Waste Robotics can move straight into a crucial new phase, that of exporting to several key geographies".
Joanna Parent, Investment Director at Mirova, added: "Waste Robotics' activity is perfectly aligned with Mirova's mission, which since its inception has favoured the development of innovative solutions with a positive impact on the environment. That's why we're delighted to support Waste Robotics in its development".
Claire Bisson, Deputy Head of Impact and Sustainable Investments at Fondaction welcomes this financial partnership said: "Waste Robotics' innovations improve the quality of sorted material and the efficiency of recycling/sorting centres, which has a direct impact on reducing landfill waste and improving circularity. It is with great satisfaction that we continue our commitment to the firm alongside a partner, Mirova, with whom we share several collaborations and, above all, impact values."