Waste Collection and Handling
:
How Exoskeletons will transform the work of waste collection workers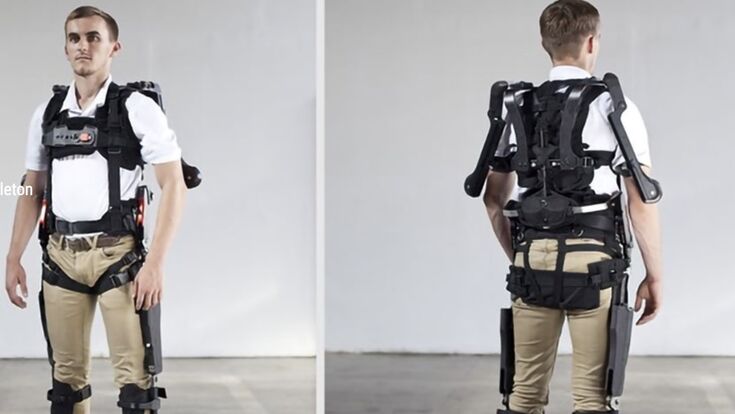 Partitalia, an Italian company that aims to transform waste collection through cutting-edge IoT and RFID technologies, is working with the "Technology and Design for Healthcare (TeDH)" laboratory at Politecnico di Milano to investigate the possibilities presented by these emerging research areas. The findings of the research will be showcased by the ICT firm in Lainate during the ISWA World Congress 2023. The event is a key platform for experts and scholars from across the globe in the field of solid waste management. The dangers pertaining to the occupation of collection operatives will also be discussed. The Congress is slated to be held in Muscat, Oman from 30th October to 1st November. Given that waste collection is a physically demanding job, leading to the most common musculoskeletal disorders, as mentioned in the "Supporting HSE improvement" report, we analyzed risks to the waste collectors.

Several factors and work circumstances impact the health and safety of workers in this industry. These include lifting heavy loads, repetitive activities and tasks over a prolonged period, limited recovery and rest time. Disregard for these risks leads to chronic physical injuries and illnesses. To monitor the health of workers, wearable technologies exist. These consist of an array of devices crafted to be placed in contact with or worn on the body. They include exoskeletons, which make certain human functions easier and more efficient.

Wearable systems enhance the regular execution of necessary tasks. Functional assessment, monitoring basic and intricate activities, and 'motion capture' technologies that record people and object movement are used for assessing Work-Related Musculoskeletal Disorders (MSDs). One example is wearable actigraphy, which is a crucial diagnostic test for sleep studies.
During the study carried out with Politecnico di Milano, we conducted medical assessments on waste collection workers. These assessments included diagnostic tests such as ECG (Electrocardiogram) and EMG (Electromyography). By employing diagnostic tests together with medical assessments, we were able to gain a full understanding of the overall health of the waste collectors. We propose the use of exoskeletons as wearable supports for these workers.

Exoskeletons can offer assistance or rehabilitate compromised physical functions. They help ecological workers greatly. Giuseppe Andreoni, Full Professor and Coordinator of the TeDH Laboratory at Politecnico di Milano, which is currently developing exoskeleton technology, explains that they have analysed and explored different solutions to support work activities at varying intensities. These solutions are complex and encompass various aspects, such as design, mechatronics, materials, sensors, and software. The challenge is to create wearable devices that can fulfil workplace and safety requirements, avoid interrupting other system components and aid work activities. Wearable systems in ergonomics can identify and evaluate potential MSDs, renovate workspaces, equipment and tasks. This can prevent or alleviate various hazards, improving safety and employee health.