Waste Handling
:
Panda Ireland uses AI-powered robots for handling and collection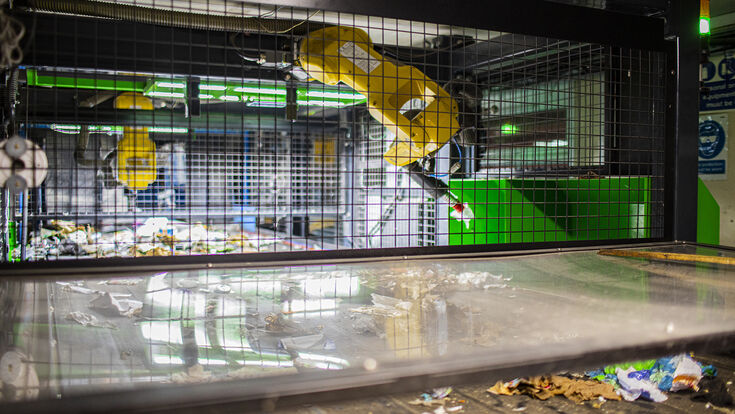 Two out of four robots are clearing contamination from a combined paper line, while another is clearing contamination from an aluminium can line. The remaining machine is retrieving beverage cartons from a residual line. Panda's Ballymount MRF is the largest mixed dry recycling facility in Ireland, which handles the mixed recycling collected from 400,000 homes in Dublin and the surrounding counties. The facility produces paper, plastics, aluminium and steel that can be reused. The waste management company, a Beauparc member, has invested in innovation to address labour challenges and increase site efficiency, providing an essential service for Ireland's sustainability goals.

They installed 4 AI-powered robotic arms over their DMR quality control lines, the first of its kind in Ireland. The system consists of a camera positioned on top of the conveyor belts, which recognizes each item in the waste stream by object and material through computer vision algorithms. The algorithms then command the corresponding robotic arm to choose the item and transfer it to the correct bin. This results in consistent picking for Panda, leading to increased profitability, and also enables scanning of the entire waste stream, providing compositional trend insights to the MRF.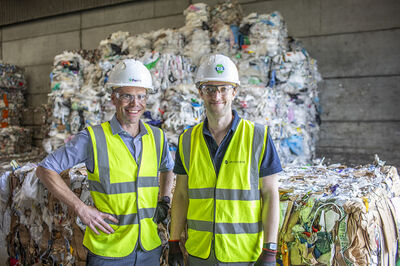 Liam Dunne, Head of the Project Management Office at Panda, reported, "The Recycleye robot system has reduced costs and enabled us to achieve greater precision in our picking process in certain areas." The aluminium line robot has automated a task that was previously done manually, resulting in a reduction in labour costs because the robot can consistently and continuously work during both shifts.The residual line robot is now recovering beverage cartons which were previously not eligible for resale, generating a new source of revenue for Panda's MRF.

Recycleye, a London-based technology company, provided the robotic system, which is specifically designed for DMR. Its light and easily adaptable solution is preferred by MRFs, as Liam noted, "The main reason we went with Recycleye is that they were able to integrate their machine into our current infrastructure."The installation was completed over two weekends during non-production hours as planned.Our role was only to prepare the area while Recycleye handled the rest.Tom Harrison, Technical Sales Manager for the UK and Ireland at Recycleye, expressed his pride in partnering with the Panda team to automate their sorting operations. Their goal is to achieve a more dependable resource recovery through a durable, cost-effective, and retrofittable solution.

Several materials recovery facilities (MRFs) in the United Kingdom and Ireland are opting to digitalise their quality control. As Liam states, this is a clear indication that robotics and automation are crucial to the future of waste management, as they enhance efficiency by allowing for repeatability and cost reduction in the sorting process.