Pollution
:
New FAO-Report: Plastic in Agrifood Systems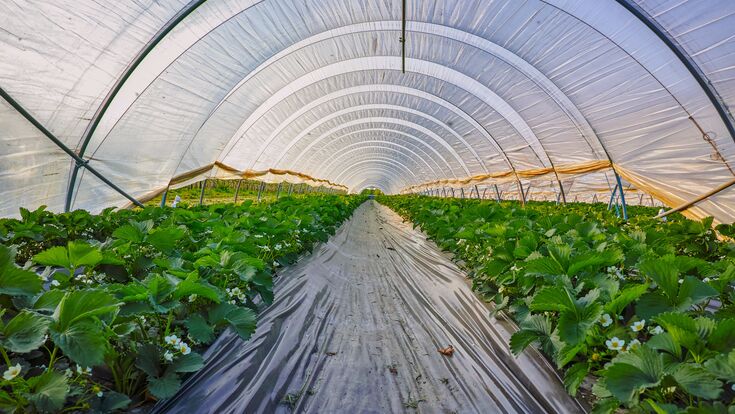 A new report – Assessment of agricultural plastics and their sustainability: a call for action – by the Food and Agriculture Organization of the United Nations (FAO) suggests that the land we use to grow our food is contaminated with large quantities of plastic pollution, posing an even greater threat to food security, people's health and the environment than ocean litter.

According to data collated by the agency's experts, agricultural value chains use 12.5 million tonnes of plastic products each year. A further 37.3 million tonnes are used in food packaging. The crop production and livestock sectors were found to be the largest users, accounting for 10.2 million tonnes per year collectively, followed by fisheries and aquaculture with 2.1 million tonnes and forestry with 0.2 million tonnes. Asia was estimated to be the largest user of plastics in agricultural production, accounting for almost half of global usage.

In the absence of viable alternatives, demand for plastic in agriculture is only set to increase.
Such trends make it essential to balance the costs and benefits of plastic. Of increasing concern are microplastics, which have the potential to adversely affect human health. While there are gaps in the data, they shouldn't be used as an excuse not to act, FAO warned.
The good
Plastics have become ubiquitous since their widespread introduction in the 1950s, and it is difficult today to envisage life without them.

In agriculture, plastic products greatly help productivity. Mulch films, for instance, are used to cover the soil to reduce weed growth, the need for pesticides, fertiliser and irrigation, while tunnel and greenhouse films and nets protect and boost plant growth, extend cropping seasons and increase yields. Moreover, plastic products help reduce food losses and waste.
The bad and the ugly
Unfortunately, the very properties that make plastics so useful create problems when they reach the end of their intended lives. Once in the environment, they may fragment and remain there for decades. Of the estimated 6.3 billion tonnes of plastics produced up to 2015, almost 80% has not been disposed of properly.
As these plastics begin to disintegrate and degrade, their impacts begin to be exerted at the cellular level, affecting not only individual organisms but also, potentially, entire ecosystems.
FAO experts found that agricultural soils are thought to receive far greater quantities of microplastics than the oceans, since 93% of global agricultural activities take place on land.
Key recommendations
The absence of viable alternatives makes it impossible for plastics to be banned. Instead, the report identifies several solutions based on the 6R model (Refuse, Redesign, Reduce, Reuse, Recycle and Recover). Agricultural plastic products identified as having a high potential for environmental harm that should be targeted as a matter of priority include non-biodegradable polymer-coated fertilisers and mulching films.
The report also recommends developing a comprehensive voluntary code of conduct to cover all aspects of plastics throughout agrifood value chains and calls for more research, especially on the health impact of micro- and nanoplastics.