Biowaste
:
"Energy from compost is circular economy at its best!"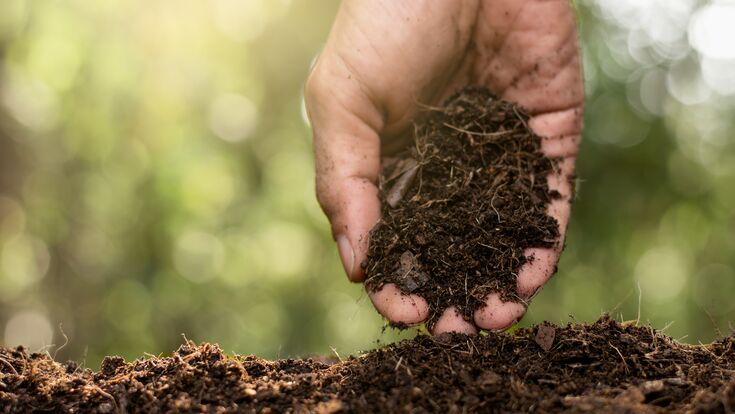 Why should compost be used to generate electricity?
The idea to use compost heat to generate electricity was my idea and now Compo Energy, with 2 U.S. Green Energy Patents, is providing a better solution for household and green waste disposal. New landfill locations for the large volume of waste generated daily are becoming very difficult to create, and most communities are against landfill sites due to environmental concerns. CE's approach for a new source of clean renewable energy from compost heat is designed for economic development to benefit business, society, and the environment.

How did you come up with the idea for your project?
It is a dual challenge to find a new source of clean renewable energy and a better alternative to our current waste disposal operations. About 20 years ago, friends in the waste disposal business voiced their concerns regarding tipping fees and the future of landfill locations. A few years ago, I contacted the California State Polytechnic University at Pomona to form a collaboration regarding the compost heat to energy concept. Dr. Kevin Anderson, P.E., Professor of Mechanical Engineering, joined the research team and started the long design process. The current design and power generation components, being compost and solar energy, make the project more attractive to municipalities and investors. Locating proper waste disposal sites is a major problem not only in the United States but around the world. The volume of waste generated daily and the limited safe disposal facilities are a major concern to communities. Los Angeles County generates 30 million+ tons of waste per year, and this is only one county out of 58 counties in California. The LA County Sanitation Districts purchased 2,290 acres allocated for a future landfill called the Mesquite Regional Landfill 211 miles from Los Angeles for waste to be shipped by railroad; can you imagine the environmental issues and the tipping fees associated with such a project?
A much better option would be to build a CE plant at an existing closed, out-of-service, landfill location and process the waste as compost and generate electricity before diverting the waste to landfills. This process will drastically reduce the volume of waste being sent to landfills, and thusly increase the life of the existing landfills.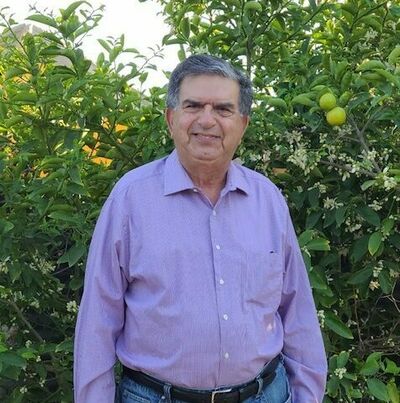 What makes it different from other projects?
Compo Energy is an environmentally friendly solution for large volumes of waste disposal. At CE there are no incinerators and the plant will generate clean, renewable, energy from household and green waste utilizing natural composting and solar heat. There will be no emissions of greenhouse gases from the burning of waste, coal, natural gas, or other fossil fuels. The concrete pads, upon which the compost piles will be situated, will be constructed with proper drainage eliminating the possibility of groundwater contamination. Plant operation will be monitored 24/7 to satisfy the surrounding communities. All recyclable materials will be removed and the main end product will be compost. Composting is essentially a way of returning nutrients to the soil which helps to supply the future of the food chain and food sustainability. The compost generated at this facility can then be shipped off to farms and other municipalities where it can be used to further human sustainability by returning the nutrients in, what would otherwise be called "waste," to the environment.
Is it feasible on a commercial scale?
CE plants are designed for commercial-scale operations. The size of the plant can be engineered and designed to meet the needs of the community depending on the volume of waste transferred to the plant. The projected daily volume of waste per plant is estimated at 1,500 to 2,000 tons. The plant, as designed, has 12 sections of two acres each which can be used for compost storage with a negative aeration system for approximately 250,000 tons of compost. This system offers great flexibility as future plants can be sized with any number of 2,000-ton sections as needed to meet customer requirements. There are four ways to generate revenue with great ROI:

- 1. Tipping fees at $75/ton $113,000 to $150,000 per day.
- 2. Electricity for 3,000 homes at 17 ¢/kWh, $5.6 million per year.
- 3. For the sale of recyclables, the EPA estimates 75% of waste is recyclable.
- 4. Sale of compost to cover some of the expenses.

How much investment is needed to install this system?
If enclosed buildings are required one option will be fabric with a metal frame at $10 SF and metal buildings at $14 SF by ClearSpan with 40 years of experience. The cost of the concrete floor and footing are extra.
Our rough estimate for the project is in the $60-$70 million range which is very affordable when considering the ROI. The majority of the costs will be associated with the powerplant equipment and potential solar solutions.
How much input is needed and how much energy can be produced?
Full size plant design of 1000' x 1000' or 24 acres should be a self-supported operation. Engineering calculations indicate 14+/- MW of electricity generated from compost/solar energy. Given that the average American home consumes 11,000 kWh/year of electricity, is the current proposal provides enough energy for 3,000+/- homes a year as a conservative estimate.

Who is your target group?
Waste Management Companies that provide waste collection services, owners and operators of landfills, transfer stations, various energy-producing operations, all government agencies, investors, renewable energy providers, and producers.

Is it hard to convince people of its use?
At the start, changes, in general, are difficult to accept; but, moving forward and looking ahead, we must search for better options to solve challenges. Alternative energy options for fossil fuels and environmentally acceptable waste disposal systems are an essential necessity around the world and should be seriously considered. Decision-makers should help and provide the opportunity to market new inventions and provide alternatives for consumers to choose from. Clean renewable energy and environmentally safe waste disposal facility solutions are the priorities for CE. To move the project forward and work as a team, all the options will be considered.

What role can it play in a circular economy?
Compo Energy is the circular economy at its best. By 2050, the world is set to produce 3.4 billion tons of waste per year. With a circular economy, the Earth's systems can be protected. Circularity is a process ensuring that once a product is used by consumers, the item is then repurposed or recycled into other items rather than sent to landfills. And then the circular process begins again. Someone might ask if there is that much need for compost. In California there are 43 million acres of agricultural land, 16 million acres are grazing land, and 27 million acres is cropland. Compost at only 1" per acre will require 50 tons/acre equal to 2,150,000,000 tons of compost. Outside of California, Texas has 127 million acres farms and ranches. The number goes up and up with the more states considered. So, clearly, there is no lack in the demand for compost.

For the closing statements I would like to add:
CPP University conducted two different tests on two separate simulations and both indicated positive conclusions for the project, and results are included in their final research report.
2022 CA SB1383 Mandatory Organic Waste Disposal Reduction Ordinance for separating food waste and mixing it with green waste for composting. This Ordinance is a great opportunity for waste diversion and Compo Energy Project.
We need a working prototype, and I hope someone will be interested, and in the position to join and start the process.
Finally, I would like to thank Waste Management World for their interest in Compo Energy, and the opportunity for the interview/article.
About Compo Energy
Compo Energy Inc. is a U.S. and Canadian Patented environmentally friendly large-scale waste-to-energy solution. Founder Henry Hovakiniam has created it to utilize the millions of tons of waste generated daily to recycle and produce electrical energy and the end product of compost for agricultural use. One of the goals of this operation is to reduce waste to its minimum by creating a clean, renewable energy source.