Opinion
:
Putting waste management on the high-level agenda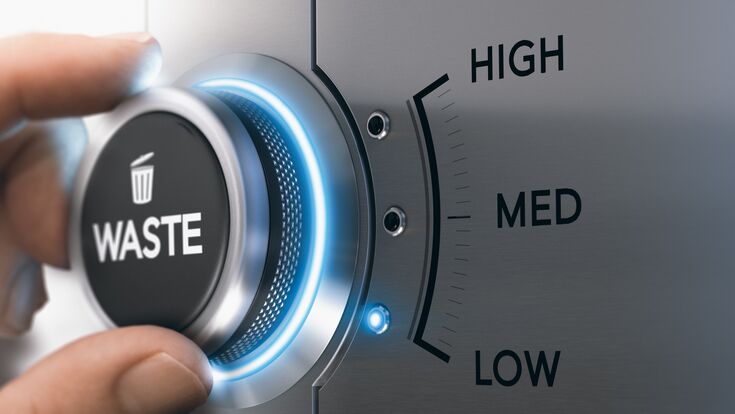 In late September, ISWA organised its annual Congress in Singapore. It was a comeback of the in-person ISWA Solid Waste World Congress, organised in partnership with WMRAS, the ISWA National Member in Singapore.
Starting with the General Assembly, we had an amazing reunion of National Members, who gathered in person for the first time since the Congress in Bilbao in 2019. The agenda included important discussions about the future of the Association and the approval of our new National Member in Ecuador, and elections were held for several Board positions. I was very honoured to be re-elected as ISWA President for another term and once again I'd like to express my gratitude to our members for their continued support.

Following the General Assembly, the Congress took place with an extensive technical programme covering the most important topics about the waste sector, with more than 1,000 participants.
Besides the Congress sessions, the exhibition hall was also well visited, enabling participants to check out some of the latest trends in terms of technologies and services, to follow open discussions and to network, and this is one of the main assets of an ISWA Congress: networking with high-level authorities and the main stakeholders in this industry.

Thanks to Melissa Tan and her team for the great hospitality in Singapore. If you missed this year's Congress, save the date for 2023 in Muscat, Oman.

ISWA is all about engagement, scientific knowledge and global representation.
Carlos Silva Filho
Now we are heading to some of the most important environmental gatherings scheduled for 2022:
Kicking off in Egypt at COP27 in Sharm El-Sheikh, ISWA was present there and for the first time hosted a booth during the second week to interact with country representatives, researchers, observers and academia in order to highlight the central position of waste management services.
A declaration about climate change and the waste and resource management sector has been prepared, with contributions from the Board and the STC, and endorsed by several National Members who will help to disseminate it.

The key messages of this document are:
The waste and resource management sector offers an immediate and cost-effective opportunity to mitigate global greenhouse gas (GHG) emissions.
Policies that encourage the transition to a circular economy and mitigate GHG emissions are not detrimental to economic growth and offer opportunities to establish innovative low-carbon technologies.
Solving plastic pollution can increase action against climate change.
After Egypt, we'll be heading to Uruguay to participate in the Multi-stakeholder Forum and at the meetings related to the development of a global treaty to tackle plastic pollution (INC-1).
In order to develop a consistent position throughout this negotiation process, the Board has created a new task force to support those who will be at the table.
As can be seen, ISWA is all about engagement, scientific knowledge and global representation.

ISWA is leading the way in putting sound waste management on the high-level agenda and spreading the message that waste management must play a central role in mitigating GHG emissions and in tackling pollution, thus helping to stop the loss of biodiversity both on land and in the ocean.
Stay tuned to our website and social media to have access to our news and the results of our interventions.