UN negotiations on plastic waste in November
:
First draft for global agreement against plastic waste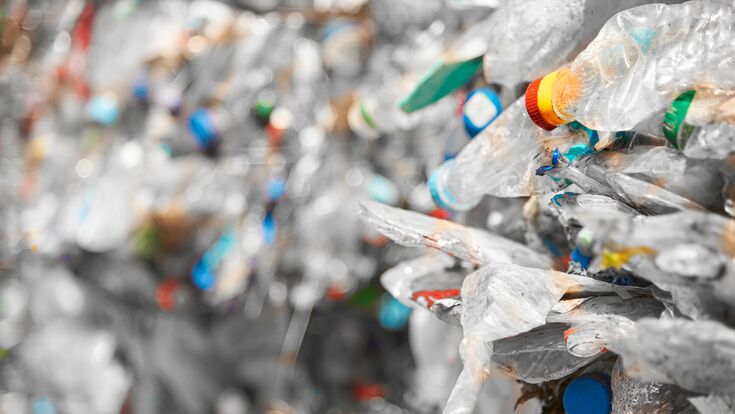 Delegates from 175 countries had agreed in Paris in June to draft the agreement by the end of November. The final text of the treaty should be ready by the end of 2024.

Global plastic production has more than doubled in the past 20 years - to 460 million tonnes per year. Without countermeasures, experts estimate that it will triple by 2060. Every day, 2,000 rubbish trucks full of plastic waste are dumped into oceans, rivers and lakes, often in the form of microscopic particles. This so-called microplastic is now found on mountain tops and in the human bloodstream.

The first global agreement to curb plastic pollution will now focus, among other things, on reducing the production of petroleum-based plastics, something environmentalists have been calling for for years. However, large plastic producers such as the USA and the Gulf States reject this and instead promote reuse and recycling in order to reduce the amount of waste.
According to environmental organisations, there is still a chance for a strong agreement. "It is now up to the negotiating parties and an active civil society whether enough pressure is put on blockers and this important opportunity is not lost. This global agreement must reduce plastic production by at least 75 per cent to ensure that we meet the Paris climate target and protect people and biodiversity worldwide," said Lisa Panhuber, circular economy expert at Greenpeace in Austria.

The draft agreement published by the UN negotiating committee is a "solid basis for the rest of the negotiations, but contains both strong and weak options", said Eirik Lindebjerg, plastics expert at the environmental organisation WWF, on online networks.

The draft agreement is to be discussed in November at the third of a total of five rounds of negotiations in the Kenyan capital Nairobi. The negotiations are then to be continued in Canada in April 2024 and finally concluded in South Korea at the end of 2024.