Success for Eggersmann in the Far East
:
36 FORUS Shredder go to Japan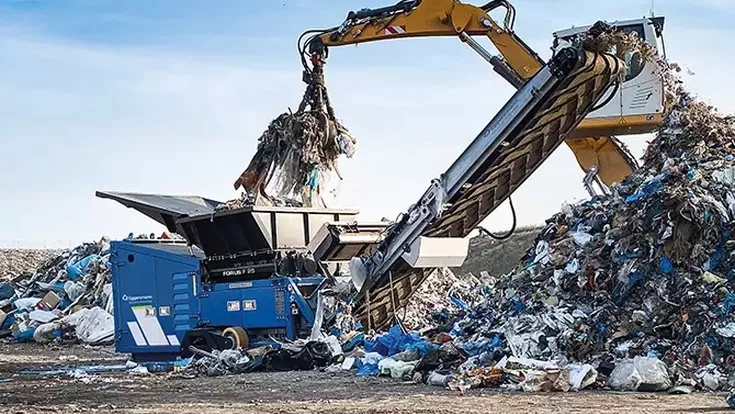 The latest contract signing between RYOKI and Eggersmann provides for the delivery of a total of 36 FORUS to the Land of the Rising Sun. Eggersmann has long been the market leader in Japan with its FORUS shredders and demand remains exceptionally high. In fact, many of the machines have already been preordered and will go straight to end customers upon delivery. "We owe our constant success in the Japanese market to a large extent to our dealer. At RYOKI they recognised the special qualities and advantages of the FORUS shredders very early on," elaborates Björn Bischoff as Eggersmanns sales manager. "In fact, they started importing more than 20 years ago and have helped our FORUS to their deserved place ever since. So at this contract signing, we also look back on a fruitful partnership."
The FORUS twin-shaft shredders are suitable for a wide range of requirements, from green waste to waste wood, roots and residual waste. While in other markets they are used for recycling solar panels and photovoltaic systems, in Japan, for example, they are in demand as housing crushers for processing electrical appliances. "Whoever chooses one of our FORUS twin-shaft shredders does not commit to a specific material – they have a whole range of options that they can fully utilise in interplant use," explains Clemens Gierz, Manager at Eggersmann. "The optionally asynchronously adjustable shafts make our FORUS especially efficient in shredding brittle material and also protect against the risk of winding."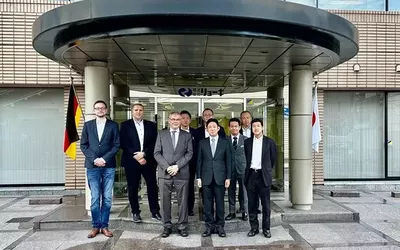 At Eggersmann, they are also proud of the strong regular customer business that RYOKI has consistently built up since the first imports in 1999: "From the very beginning, RYOKI has made intensive efforts to expand our joint service network. We are therefore convincing not only with high-performance machines, but also with genuine customer proximity," Bischoff summarises the success of FORUS shredders on the Japanese market.