WasteExpo
:
A week of vital education for solid waste, recycling and organics professionals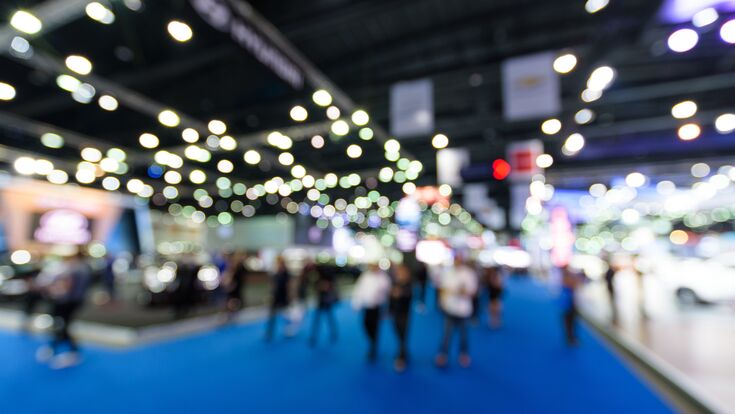 WasteExpo, North America's largest waste, recycling and organics industry event, offers a week of professional development through an interactive conference programme. The programme offers learning on key waste, recycling, organics and sustainability issues. The event will be held 1-4 May 2023 at the Ernest N. Morial Convention Center in New Orleans, LA. To register for WasteExpo, click here.

"The WasteExpo conference programme is the professional development opportunity of the year for professionals in the solid waste, recycling and organics industry. The education and training that attendees will receive is guaranteed to help them sharpen their skills and do their jobs better. We look forward to bringing our community together this spring to learn about industry trends, explore innovative solutions and meet industry leaders," Marc Acampora, Vice President, Waste360, said.

Offering professional development, WasteExpo features spotlight sessions, workshops and dozens of conference sessions across five tracks:

Operations, Fleet & Safety
Recycling & Landfill
Business Insights & Policy
Technology & Innovation
Waste360 Sustainability Talks
Spotlight Sessions
Spotlight Sessions offer insight-packed sessions that allow attendees to explore key industry trends. They include:
WM President and CEO Jim Fish will sit down with National Waste & Recycling Association President and CEO Darrell Smith for the CEO Spotlight Session to share how he has used his leadership and industry knowledge to continue to grow and innovate WM.
Pam Caron, SVP - Waste & Recycling Practice at Risk Strategies, will moderate a fireside chat with past presidents of the NWRA Women's Council to celebrate the organisation's 20th anniversary.
The waste and recycling industry is supported by key associations including the National Waste & Recycling Association, the Solid Waste Association of North America, the Environmental Research & Education Foundation and the Construction and Demolition Recycling Association. The Foundation & Association Roundtable will provide information on the role of these associations in the industry, the benefits that a company in the industry can gain from their work and how they work together and independently to support members of the industry.
Thursday Workshops
WasteExpo will offer six half-day workshops on 4 May, each focusing on a different industry topic, including
Food waste and organics diversion for all waste generators: Commercial, Residential, Institutional, Events
The impact of climate change on solid waste
PFAS Roundtable and Peer Exchange - Stay for the Conversation
Introduction to Zero Waste Training
NWRA Safety Symposium: Functional Safety Fundamentals
2023 NWRA Legal Symposium: Protecting the Rights of the Waste & Recycling Industry
Waste360 Food Recovery Forum
The Waste360 Food Recovery Forum offers ways to overcome the social and environmental problems of wasted food, as well as opportunities to profit from food waste. Attendees will learn about solutions for preventing, reducing and recovering food waste throughout the supply chain from the leading experts in the field. Presentations at the Forum will focus on successful initiatives and model programmes to educate participants and help scale up the significant efforts being made to reduce food waste and increase food recovery for beneficial reuse.
Composting & Organics Recycling
The recovery and processing of organics is a growing industry that offers countless opportunities to increase overall recovery rates while producing high quality and environmentally beneficial compost and renewable energy products. The Composting & Organics Recycling conference programme offers three days of educational and technical sessions on organics management, including composting, anaerobic digestion, organics recycling, renewable energy from organics, infrastructure development, innovative conversion technologies, zero waste, compostable products and more.
Waste360 Sustainability Talks
The Waste360 Sustainability Talks conference programme offers real talk as the waste and recycling industry tackles plastics, packaging, food waste, textiles and other environmental challenges to build a sustainable future. The conference brings together thought leaders from industry-leading companies including Re:Dish, Returnity, Revolution Recovery, The Recycling Partnership, TerraCycle, Dem-Con Companies, Wastequip and WM. The co-located event is open to all Premium Package delegates.
Additional Event Highlights
The Exhibit Hall will be open from 2-4 May with more than 600 exhibitors showcasing the latest industry solutions.
Two site tours of the Glass Half Full Facility and the Republic Services New Orleans Recycling Center.
The Pitch Slam competition brings together vetted teams to pitch their recycling, composting and end-market ideas.
The Waste360 40 Under 40 awards programme recognises inspiring and innovative professionals under the age of 40 whose work in waste, recycling and organics has made a significant contribution to the industry.
The Environmental Research & Education Foundation Charity Auction supports EREF's funding of scholarships and grants for solid waste research, as well as EREF's educational initiatives.
WasteExpo's ReFashion Runway, co-produced by Refashion Week NYC, Dress for Success and New Orleans Fashion Week, features local up-cycle designers and thrift stylists who've breathed new life into discarded items.
The NWRA Awards Breakfast honours the best in the waste and recycling industry. Awards presented at the event include Driver of the Year, Operator of the Year and Hall of Fame.
The NWRA Women's Council Boutique sells industry-related and recycled items. Proceeds support the Council's programmes, including academic scholarship programmes that provide a career path in the waste and recycling industry.
Waste360 Women Who Inspire celebrates women in waste and recycling.
The Public Sector Networking Event brings together public sector professionals.
The Welcome Reception will take place on 1 May and the International Reception on 3 May.

Click here for the full WasteExpo conference programme.

WasteExpo is co-located with the Waste360 Sustainability Talks, the Waste360 Food Recovery Forum, the Waste360/Stifel Investor Summit and the Waste360 Healthcare Waste Conference. Separate registration is required.