Research by Eunomia Highlights Impact of Poor Waste Regulation
:
ESA Report: £604m Cost of Waste Crime in England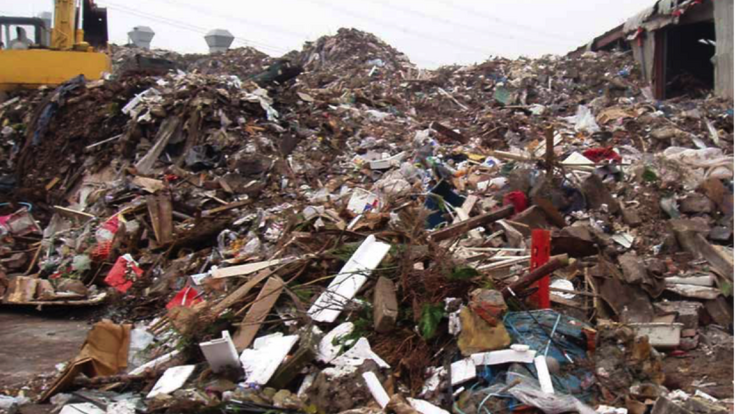 The waste and recycling industry in England, along with the taxpayer, is losing some £604 million per year due to waste crime such as illegal dumping, according to a new report commissioned by the Environmental Services Association Educational Trust (ESAET) and the Environmental Services Association (ESA).
Supported by the 'Right Waste Right Place' campaign, and written by environmental consultancy Eunomia, the report claimed that the growing cost of waste crime is now equivalent to building 34 new secondary schools or paying for 4137 NHS hospital beds per year.
According to the research the waste sector, which adds £6.6 billion of value to the UK economy, has changed beyond all recognition in the last two decades. However, regulation was said to have failed to keep up with new waste management systems for material recycling and recovery and gaps which can be exploited have opened.
Launched at the House of Commons, Rethinking Waste Crime highlights that illegal waste operators blight local communities, damage the environment, harm legitimate businesses and deprive the government of tax revenue.
The report found the majority of waste crime is associated with waste from businesses, not from households. The authors suggested that most serious waste crime falls into one of six categories: illegal waste sites, inaccurately describing waste, illegal export of waste, illegal burning of waste, fly tipping and serious breaches of permit conditions.
Weak regulation was found to be a major cause of waste crime: for example, anyone can obtain a licence to carry waste by paying a small online fee, and through minimal checks; waste carriers or sites that operate under exemptions (instead of proper waste permits) are rarely inspected; and there is no way to track commercial waste from its production through to its end destination.
Suggesting there is no simple fix, the report recommended a package of changes that would modernise England's out of date waste management system, including tightening up regulation of areas that are barely regulated, increasing enforcement, banning serious and repeat offenders from the sector, and securing new sources of funding from criminals for the Environment Agency.
Jacob Hayler, executive director at the Environmental Services Association commented: "Despite additional funding for regulators and stronger enforcement powers, waste crime is more entrenched than ever.
Clearly, we need a different approach which targets the underlying causes of crime in our sector and which roots out the prevailing culture which allows waste crime to flourish.
This report highlights the weakness in the current regime and puts forward ambitious recommendations aimed at stopping waste crime once and for all."
Mike Brown, managing director at Eunomia added: "Regulators have been under-resourced and encouraged to take a light-touch approach in order to be business friendly.
Ironically, this is actually harming the interests of legitimate waste businesses while giving criminals an easy ride. The solution isn't to abandon the progress we've made, but to modernise regulation to support our increasingly circular economy."
Read More
Year Long Campaign to Tackle Waste Crime Backed by CIWM & ESA
As the New Year comes into full swing, the UK's Chartered Institute of Wastes Management (CIWM) has launched a coordinated 12 month campaign to tackle the financial and environmental cost of waste crime.
Pooper Snoopers Encouraged as Liverpool Mayer Clamps Down on Waste Crime
The Mayor of Liverpool, Joe Anderson, has launched an initiative to crackdown on illegal waste dumping, residents who don't recycle responsibly and dog walkers who don't pick up their dogs mess.
Jail & Debt for Life for Waste Criminal in North East England
Having failed to pay back £350,000 gained through illegal waste crime, Darlington man Tony Leigh Shepherd has been jailed for three years.