Biomethane
:
bp acquires US biogas company Archaea Energy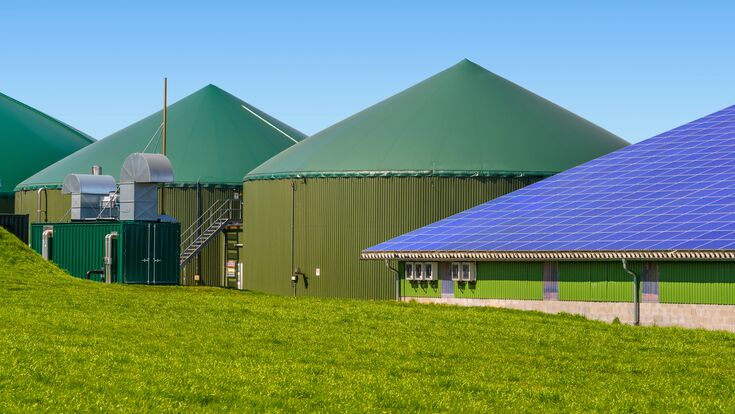 bp plans to acquire Archaea Energy, a leading producer of renewable natural gas (RNG) (or biomethane) in the US. The agreed acquisition will be for $3.3 billion in cash, as well as around $800 million of net debt. The transaction can be closed by the end of the year pending regulatory and Archaea shareholder approval. It is expected that once the deal is finalized, Archaea will operate as a subsidiary within BP.
Founded in 2018 Archaea went public in September 2021 following a special purpose acquisition company transaction that combined it with Aria Energy. The Texas-based company continued to grow through further deals. "Archaea has become one of the largest and fastest growing RNG platforms in the US and this announcement will further enable this business to realize its full potential," said Nick Stork, CEO of Archaea Energy.
The company currently operates 50 RNG and landfill gas-to-energy facilities across US and has a development pipeline of more than 80 projects that underpin the potential for around five-fold growth in biomethane production by 2030. At closing its production would be expected to provide an immediate 50% increase to bp's biogas supply volumes.
Growing biomethane market
The acquisition of Archaea enables bp's expansion of its position in the US and potentially also in key geographies globally, including the UK and Germany. Alongside growth in bp's existing portfolio, the addition of Archaea's production and pipeline has the potential to take bp's biogas supply volumes to around 70,000 boe/d globally by 2030.
Global biogas – and especially biomethane demand is growing rapidly. In bp's Energy Outlook 2022, biogas grows more than 25-fold from 2019 to 2050 in both the Accelerated and Net Zero scenarios. Biomethane or RNG can be used interchangeably with fossil fuel-based natural gas, which especially during the world's energy crisis becomes an extremely interesting option.

Increasing sales of RNG will support bp's net zero ambition, specifically its aim to reduce to net zero the carbon intensity of energy products it sells by 2050 or sooner. It has set an interim target to reduce this carbon intensity by 5% by 2025 and aims to reduce it by 15-20% by 2030, both against a 2019 baseline. "Archaea is a fantastic fast-growing business, and bp will add distinctive value through our trading business and customer reach. It will accelerate our key bioenergy growth engine, creating a real leader in the biogas sector, and support our net zero ambition," said Bernard Looney, bp chief executive. "And, importantly, we're doing this while remaining focused on the disciplined execution of our financial frame. Investing with discipline into the energy transition, creating further value through integration – this is exactly what bp's transformation into an integrated energy company is all about."