Chemical Recycling
:
Cross industry collaboration for chemical recycling of hard-to-recycle plastic waste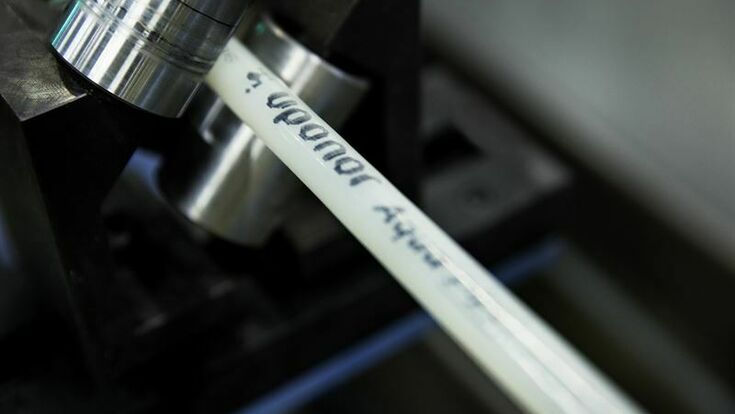 Neste, Uponor, Wastewise and Borealis have successfully produced cross-linked polyethylene (PEX) pipes using chemically recycled post-industrial plastic waste feedstock from PEXpipe production using an ISCC PLUS certified mass balance approach. The partner companies believe that this project is one of the first implementations of chemical recycling of PEX.

PEX pipes are an important contribution to energy-efficient heating and safe plumbing due to their robustness, temperature resistance and longevity, but the interconnected polymer chains make them almost impossible to recycle using conventional recycling technologies. The project demonstrates that chemical recycling can close the loop on hard-to-recycle plastic waste, transforming it into high quality polymer feedstock and enabling the subsequent manufacture of products with the same quality and properties as in their previous life.
Cross industry collaboration
The collaboration will see Wastewise use its novel pyrolysis-based chemical recycling technology to liquefy industrial waste from Uponor's PEX pipe production, breaking down the polymers back into their building blocks to create an oil-like recycled intermediate. This liquid is then co-processed at Neste's oil refinery in Porvoo, Finland, and upgraded into recycled Neste RE™, a high-quality drop-in feedstock for the production of new polymers. Borealis feeds this feedstock into its steam cracker, where it is polymerised into polyethylene as part of the company's Borcycle™ C chemical recycling portfolio. Finally, Uponor uses the polyethylene to make new PEX pipe systems, which can then be reused in the building sector for heating, plumbing and cooling purposes - even for sensitive, high-demand applications such as drinking water systems. The entire value chain is traceable through an ISCC PLUS certified mass balance.

In the future, the partners will evaluate further opportunities for cooperation. In addition to broadening the waste material pool, this may also include increased recycling volumes.