Paid Engagement
Air Pollution
:
Envirosuite responds to the EU Commission's proposal for cleaner ambient air by 2030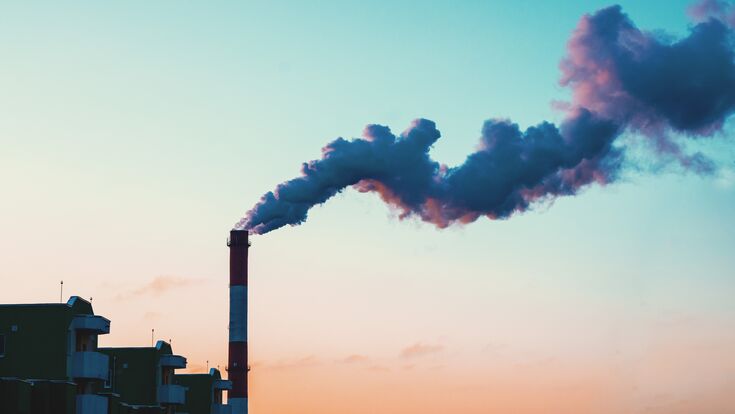 The European Commission is proposing stronger rules on ambient air, surface and groundwater pollutants, and treatment of urban wastewater. This in line with the World Health Organisation (WHO)'s objective of zero pollution by 2050.
The proposal is in response to the dire statistics of 300,000 Europeans die prematurely each year from air pollution with fine particulate matter (PM2.5) mentioned as a key focus area.

Current air quality standards within the EU area will be reassessed in line with latest scientific evidence as well as societal and technological developments. It is currently proposed that the annual limit value for PM2.5 be cut by more than half.
New legislation will also support local authorities by strengthening the provisions on air quality monitoring, modelling, and improved air quality plans.
How will Envirosuite help?
Envirosuite will play a critical role in helping industries to meet new targets by enabling continuous situational awareness and adaptive management plans.
Acting on air quality management plans requires information: it's not enough to just know that there is an issue, operators need to know how to focus the action efficiently on the cause of the problem. When considering PM2.5 specifically, problematic emissions are often highly variable over time and their impacts strongly depend on weather conditions.
Our EVS Omnis platform provides powerful visualisation of advanced meteorological forecasting and weather systems, scientifically based emissions dispersion modelling and 24/7 IoT air quality monitoring networks.
A growing number of industrial operators and municipal authorities are now managing air quality proactively with highly accurate, actionable insights. Real-time, predictive, and historical analysis tools to not only ensure facilities run compliant operations but can act efficiently within the regulatory and social expectations of them.

CEO Jason Cooper on the EU Commission's proposal: "The air we breathe is at the core of Envirosuite's business. We have always believed in the power of environmental intelligence to tackle air quality management challenges.
As the world continues to demand accountability for our actions and their resulting impact, industrial operations and global communities will need to navigate these changes confidently, transparently and efficiently.
We're continuing to see industry, government authorities and communities benefiting by coming together over trusted, scientific information to have collaborative conversations that benefit society at large. This is happening both in Europe and increasingly in other regions."

Regional Manager EMEA Didrik Moe on the EU Commission's proposal: "There is no doubt the rules proposed by the European Commission will bring increased oversight to industrial facilities and how they manage their air quality impact – particularly PM2.5. Envirosuite will continue to support operational decisions of a growing number of European businesses in this changing regulatory environment.
We remain committed to helping a growing number of European customers by providing robust solutions for air quality management. No other air quality solutions on the market offer the same level of scientific and technological excellence as EVS Omnis in such a user-friendly, practical form that benefits ambient air quality monitoring programs."