EU Policies
:
EU presents new directives for air pollution and urban wastewater treatment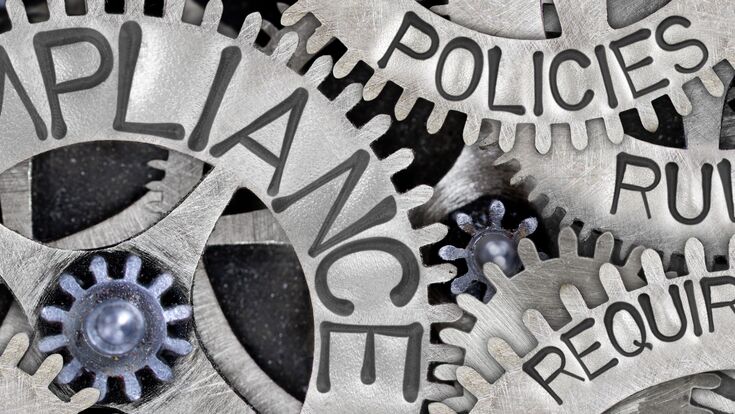 "Our health depends on our environment. An unhealthy environment has direct and costly consequences for our health", Executive Vice-President for the European Green Deal, Frans Timmermans, said when the European Commission presented its new policies to improve air quality and on treating urban wastewater. "Each year, hundreds of thousands Europeans die prematurely and many more suffer from heart- and lung diseases or pollution-induced cancers."
"The cost of inaction is far greater than the cost of prevention. That is why the Commission is acting now to ensure coordinated action across the Union to better tackle pollution at source - locally and cross-border," Commissioner for the Environment, Oceans and Fisheries, Virginijus Sinkevičius added.

Air pollution alone means nearly 300,000 Europeans die prematurely each year. According to the Commission the proposed new rules will reduce deaths resulting from levels of the main pollutant PM2.5 above World Health Organization guidelines by more than 75% in ten years. Learning the lessons from current laws, the Commission proposes to both tighten allowed levels of pollutants and to improve implementation to ensure pollution reduction goals are more often reached in practice.
Zero pollution aim by 2050
The proposed revision of the Ambient Air Quality Directives will set interim 2030 EU air quality standards, aligned more closely with World Health Organization guidelines, while putting the EU on a trajectory to achieve zero pollution for air at the latest by 2050, in synergy with climate-neutrality efforts. The annual limit value for the main pollutant - fine particulate matter (PM2.5) - is proposed to be cut by more than half. The revision will also ensure that people suffering health damages from air pollution have the right to be compensated in the case of a violation of EU air quality rules.
Improved and more cost-effective treatment of urban wastewater
The revised Urban Wastewater Treatment Directive aims for cleaner rivers, lakes, groundwaters and seas while making wastewater treatment more cost-effective. Wastewater should be more and more seen as a resource. So the Commission proposes to aim for energy-neutrality of the sector by 2040, and improve the quality of sludge to allow for more reuse.
Several improvements will support health and environmental protection:
Obligations to recover nutrients from wastewater
Require EU countries to monitor pathogens in wastewater
Make the industry pay for micropollutants: 92% toxic micropollutants found in EU wastewaters come from pharmaceuticals and cosmetics, a new Extended Producer Responsibility scheme will require producers to pay for the cost of removing them
New monitoring requirements for microplastics
Improve access to sanitation especially for the most vulnerable and marginalized (around 10 Mio Europeans still lack access to basic sanitation services)
Obligations to treat water will be extended to smaller municipalities with 1,000 inhabitants (from 2,000 inhabitants currently)
Better controlling septic tanks
Introducing integrated water management plans in larger cities to help manage heavy rains
Valuable green energy source
Finally the Commission recognizes the significant untapped renewable energy production potential of the wastewater sector. With anaerobic digestion it wastewater sludge can be used to produce biogas for example. To avoid the loss of resources EU countries will be required to track industrial pollution at source to increase the possibilities of re-using sludge and treated wastewater. Rules on recovering phosphorus from sludge will support their use to make fertiliser, benefiting food production.
The changes are estimated to increase costs by 3.8% (to €3.8 billion a year in 2040) for a benefit of over €6.6 billion a year, with a positive cost-benefit ratio in each Member State.
Protection of surface and groundwater against new pollutants
Based on up-to-date scientific evidence, the Commission is proposing to update lists of water pollutants to be more strictly controlled in surface waters and groundwater.
25 substances with well-documented problematic effects on nature and human health will be added to the lists. These include:
PFAS, a large group of "forever chemicals" used among others in cookware, clothing and furniture, fire-fighting foam and personal care products;
a range of pesticides and pesticide degradation products, such as glyphosate;
Bisphenol A, a plasticiser and a component of plastic packaging;
some pharmaceutical used as painkillers and anti-inflammatory drugs, as well as antibiotics.
In addition, learning the lessons from incidents such as the mass death of fish in the Oder river, the Commission proposes mandatory downstream river basin warnings after incidents. There are also improvements to monitoring, reporting, and easier future updates of the list to keep up with science.
In addition, standards for 16 pollutants already covered by the rules, including heavy metals and industrial chemicals, will be updated (mostly tightened) and four pollutants that are no longer an EU-wide threat will be removed.
Next steps
The proposals will now be considered by the European Parliament and the Council. Once adopted, they will take effect progressively, with different targets for 2030, 2040, and 2050 – giving industry and authorities time to adapt and invest where necessary.