Plastic Recycling
:
First mineral wool collection bag made of pure recycled plastic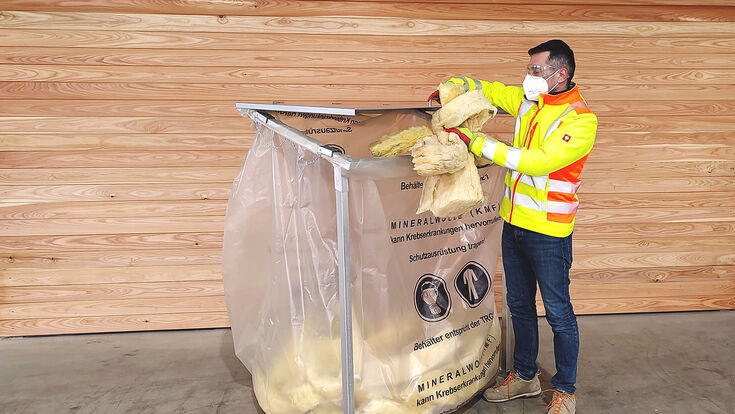 Until now, waste and recycled materials often still have to be collected in high-quality packaging made of primary plastics. This is the case, for example, in mineral wool collection, which, due to the requirements on-site must always be carried out with bags made of tear-resistant and UV-resistant primary material.

However, with a pioneering combination of recycled plastics, Puhm GmbH from Lower Austria has now succeeded in producing these collection bags entirely from recycled plastic for the first time. This makes it possible not only to keep the waste itself in the cycle, but also to produce and use the packaging material in which this waste is collected in a sustainable way.
Innovation to meet European Green Deal goals
This plastic innovation is also particularly important against the background of the new EU targets for plastic packaging recycling. For example, as part of the "European Green Deal", all plastic packaging placed on the EU market should be reusable or able to be recycled cost-efficiently by 2030 at the latest. In order to meet these new challenges, the Austrian federal government launched the circular economy strategy last year, which, among other things, provides for a significant increase in the recyclability of plastics and packaging.

Of central importance for the newly developed material combination is a detailed knowledge of the properties of the primary material. In addition, there is a continuous exchange with the users of the products. In discussions with operators of regional disposal yards, for example, it became apparent that the conventional, opaque collection bags made it difficult to recognise faulty waste. Puhm's new mineral wool collection bag was therefore designed in transparent recycled material. This allows foreign material to be quickly detected and removed from the outside.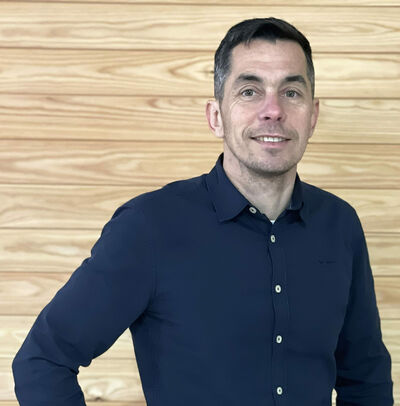 Puhm has been involved in the purchase and processing of plastics and secondary materials for 15 years and is one of Austria's experts in highly specialised plastic recycling. Joachim Puhm, Managing Director of Puhm GmbH talks about the development of the new recycled bag and the necessity of perfectly sorted plastic waste.

Why must mineral wool be collected in tear-resistant and UV-resistant bags?
Artificial mineral wool can cause cancer. In order to prevent the fibres from escaping from the bag, it must be as tear-resistant as possible, since it is exposed to numerous influences on a construction site. If the sacks are also stored outdoors, it must be taken into account that conventional recycled plastics are only UV-resistant to a limited extent - again, there is then a risk that fibres can escape. That is why we add additional UV stabilisers to our plastic mixture.
Why was this not possible with the previous recycling sacks?
Until now, mineral wool waste was only packed in bags made of primary plastics, because conventional recycling plastics could not fulfill the requirements in the area of tear strength or UV resistance due to their properties. This situation gave us the impetus to think about how sustainable this is and whether this can really be the only solution. We took up these approaches and tinkered with a solution, and after a few months of experimenting, we came up with the recycling sack made from 100% film waste from purely Austrian plastic waste.
How important is the sorting purity of plastic waste in the extraction of secondary raw materials?
Very important, the purer and better sorted the plastic waste is, the higher quality products can be produced again from regenerates. We experience this every day in our work. We recycle unmixed plastics from a minimum quantity of 7,000 kg from Austrian companies, such as production waste, LDPE films, used big bags or packaging. These are processed in the recycling plant into granulate from which new products can be created again.
You process commercial plastic waste. How can grade purity be guaranteed here?
This happens over a longer process: At the point of generation, we start with training and appropriate equipment for collection, so that after longer introduction phases, we receive material of a very high quality that is pure by type. This material can be used to make high-quality products from reclaimed materials.
Since the beginning of the year, (almost) all plastics have been collected together throughout Austria. Does this make sense or would separation at the source be better?
The reorganisation of plastic collection is an important step towards achieving the EU quotas. Of course, separation at the source would be the most optimal, but organisationally and logistically this is difficult to implement in households, for example, whereas in the commercial sector it is easier to organise and is already being implemented in part.