Recycling
:
Global Recycling Day: Green jobs in waste management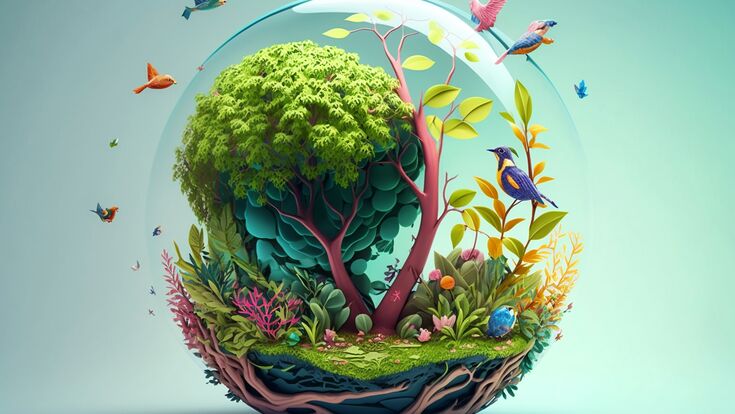 At the beginning of February, there were about 111,000 vacancies on the Austrian labour market, 13,300 of which were in climate-related fields. Around every 10th job opening is therefore a so-called "green job". On the occasion of Global Recycling Day, the Association of Austrian Waste Management Companies (VOEB) is highlighting the numerous job opportunities in the circular economy. These include various jobs such as plant technician, expert in material flow management, logistician or lorry driver. The sector also offers an apprenticeship as a waste management and recycling specialist. Within the framework of the specially developed "Circular Economy Trainee Programme", knowledge about the circular economy is deepened in various stations in VOEB member companies. In addition, schools have the opportunity to visit companies in the waste and resource management sector during the VOEB Environment Week in June.

Gabriele Jüly, President of the VOEB: "All jobs guarantee a career in a system-relevant, safe and varied working environment. Working in the circular economy makes sense and is sustainable. It is a personal concern of mine to motivate young women in particular for this highly exciting industry," Jüly further emphasises, who became the first woman VOEB president in 2020. She is thus at the top of the waste and resource management industry and represents over 250 member companies.
Green jobs are sustainable
A recent marketagent survey by oecolution* shows that 17 percent of the under-30s want to do something for the environment with their job, and almost 34 percent are interested in the profession of "recycling technician". However, only very few know what a green job actually is. Michael Außerdorfer, board member of the Young VOEB, explains: "Green jobs in the waste management sector are down-to-earth professions that have one thing in common: They make an important contribution to the circular economy and advance climate protection. We collect and sort waste that is valuable to us in order to recycle it and thus provide important resources for the economy." To highlight career opportunities in the environmental sector and put green jobs of the future on the radar of young people, the awareness campaign "Fighters4Climate - #careersforclimate" presents 13 career fields that are necessary for climate and energy transition. In order to achieve the climate and energy transition, Austria needs
around 100,000 skilled workers by 2030. In order to achieve the climate and energy transition, Austria needs around 100,000 skilled workers by 2030.
Interest in the environment and technology are in demand
"Our job description has changed over the last 40 years from a simple waste collector to a high-tech resource manager. We deal with packaging design and equip sorting plants with artificial intelligence," explains Jüly. "If you're interested in technology and environmental protection, you've come to the right place. Many jobs are demanding but varied. As a material flow manager:in, for example, I need knowledge of waste law, sound knowledge of circular economy and know-how on waste treatment and secondary raw materials."