Paid Engagement
Smart Waste Management
:
How SUEZ and Viridor are using AI to improve sorting efficiencies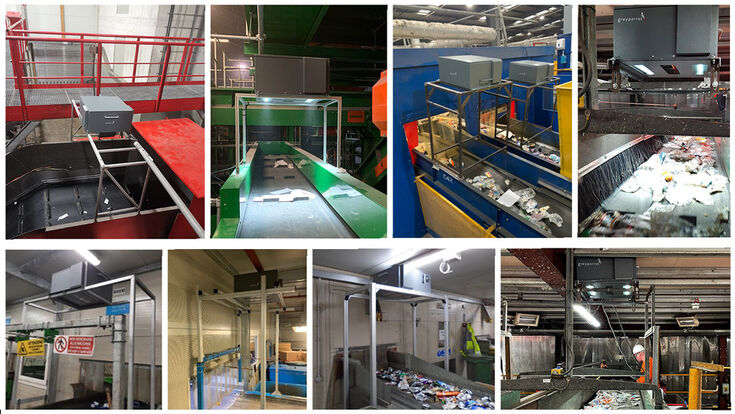 The waste management industry is swiftly adopting artificial intelligence (AI) to improve its processes, with industry leaders already reporting significant benefits. Leading organisations such as Viridor and SUEZ are turning to waste AI developers such as Greyparrot to implement the technology at their facilities.
Greyparrot's platform uses computer vision and AI to provide real-time insight into waste streams at recycling facilities. Its computer vision units are now being used to improve sorting efficiency for various organisations. The units are installed in ten countries, where the company analysed over three billion waste items in 2022 alone.
Viridor and SUEZ are already using the resulting insights to improve their processes, enhance revenues and gain a more detailed understanding of their material.
Miguel Rosa, Technical Manager for Polymers at Viridor, explains how AI-enabled data has revolutionised their understanding of waste composition: "Everyone in the recycling industry has done countless composition trials. With this system, it's like we have a 24/7 sampling system. Senior leadership can then make decisions based on data.
That is important because requirements have now changed, particularly when it comes to distinguishing between food and non-food grade material.
Fifteen years ago we adopted near-infrared (NIR) technology, the best tech at the time. AI now bridges the gap that NIR can't, and tells us what waste objects were used for. It completely expands what we can do in terms of sorting."
SUEZ UK Production Processing Engineer Mustafa Azimy reports a similar levelling-up of insight:
"There's not a day I don't see an opportunity to do something different, or better. The waste sector could be as advanced as something like the automotive industry, but we're not yet there as a group.
With data gathered throughout the day, it's possible to make informed commercial decisions. We can better understand what we're sending to customers, and decide who our most valuable suppliers are."
Data about waste isn't locked within the AI platform either. Through open APIs, AI integrates with NIR to provide a more complete picture of polymer and object type, and with robotic sorters to increase the accuracy of mechanical sorting. To this end, Greyparrot recently announced a collaboration with Geku and ABB.
Steve Almond, Greyparrot's Head of Partnerships, offered his perspective on where AI fits with the recovery infrastructure of the near future: "There's always a place for robotics, and there are countless optical sorters that do a fantastic job. AI will always be complementary to things like NIR — by integrating computer vision, we improve the success rate of existing machinery."
To listen to the innovators first hand, watch the recording here.