Sustainability
:
International Day of Zero Waste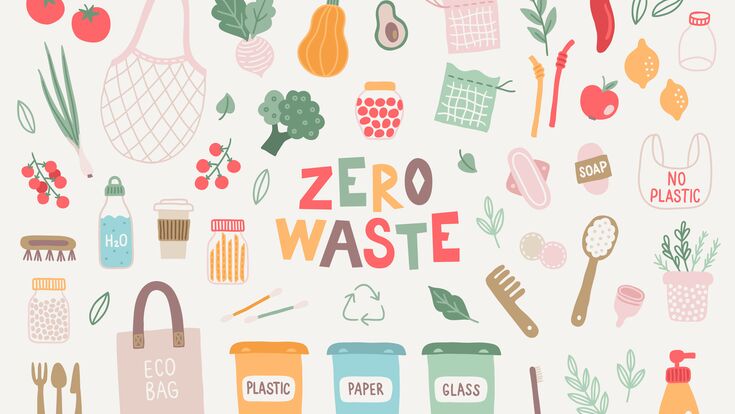 On 14 December 2022, the United Nations General Assembly adopted a resolution to proclaim 30 March as the International Day of Zero Waste, to be observed annually.
Throughout the International Day of Zero Waste, Member States, United Nations system organizations, civil society, the private sector, academia, youth and other stakeholders are invited to participate in actions designed to raise awareness of national, subnational, regional and local zero waste initiatives and their contribution to achieving sustainable development.
The aim of the International Zero Waste Day is to promote sustainable consumption and production patterns, support the societal shift towards circularity and raise awareness of how zero waste initiatives contribute to the advancement of the 2030 Agenda for Sustainable Development.
Advancing zero waste initiatives through this international day can help advance all the goals and targets of the 2030 Agenda for Sustainable Development. These objectives address all forms of waste, including food loss and waste, natural resource extraction and electronic waste.
The waste industry's responsibility
The waste sector is a major contributor to the triple planetary crisis of climate change, biodiversity and nature loss, and pollution. Mankind generates an estimated 2.24 billion tonnes of municipal solid waste per year, of which only 55 per cent is managed in controlled facilities. Some 931 million tonnes of food is lost or wasted each year, and up to 14 million tonnes of plastic waste enters aquatic ecosystems.

Zero waste initiatives can promote sound waste management and minimise and prevent waste, thereby helping to address the triple planetary crisis of protecting the environment, enhancing food security and improving human health and well-being.
Initiantives taking place
On this day, ISWA, together with UNEP and UNHABITAT, will host a webinar to celebrate global efforts to reduce and manage waste more responsibly and to share experiences from around the world and explore the role of cities.

ISWA President Carlos Silva Filho is one of seven speakers in an impressive line-up to explore a topic of urgent and global importance. Register to join the webinar on 30 March 2023 at 15.00 CET.

To mark the first annual United Nations International Zero Waste Day on 30 March, the Global Alliance for Incinerator Alternatives (GAIA) released a public declaration signed by over 200 organisations in nearly 60 countries, representing zero waste practitioners, policy experts and community groups. It defines the principles and essential components of 'zero waste' that governments must adhere to in order to successfully tackle our global waste problems.