Sustainability
:
Pollutec 2023: 45 years of environmental solutions for the industry, cities, and regions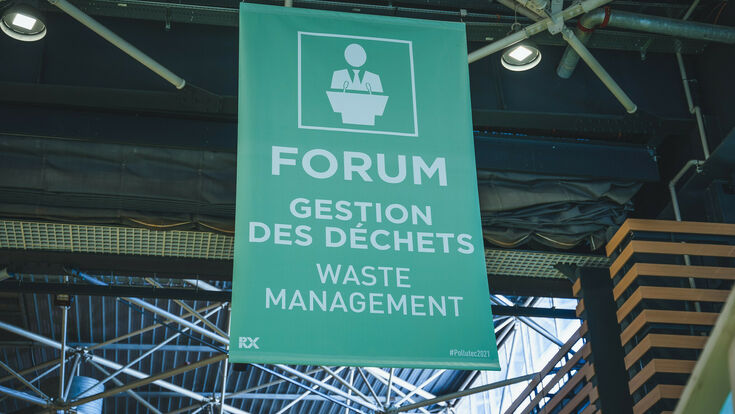 In 2021, Pollutec, which is celebrating its 45th anniversary this year, had more than 46,000 visitors (12% of them international) and 2,000 exhibitors (28% of them international). The exhibition brings together a wide range of players to stimulate debate on issues linked to current events, thus helping industries, cities, and regions in their transitions.
The 14 sectors are well represented, with content and discussion at the heart of the show's strategy and its unique positioning in Europe. There will also be numerous editorial spaces, such as
La tribune, with its 4 pillars: Resources, Adaptation, Commitment and Employment.
The International Forum: meetings between sectors, project promoters and/or European or international regions.
The Agriculture and Climate room: cross-cutting discussions on soil quality, energy efficiency and water management and sovereignty.
The Bluetec Marine and Coastal Space, organised around 4 main themes: Biodiversity and the natural environment / decarbonisation of the marine environment / coastline management/renewable energy
And many more...
A new director for Pollutec
"Decompartmentalising discussions: that's the challenge for Pollutec for this new edition. At the crossroads of the issues between the public and private sector, industries, and project sponsors, our goal is to spark discussion, conversation, and encounters to generate a holistic view of the current problems facing society,"explains Anne-Manuèle Hebert, Pollutec's new director. Joining the RX Group, Anne-Manuèle brings with her experience in press groups and leading event organisers, both in France and internationally.
Stay connected - subscribe to our newsletters!
A holistic and international view of the issues
From the fight against pollution and nuisances to the protection of the environment and the fight against climate change, Pollutec has been the unmissable event for the environment and energy transition for 45 years. Each edition highlights innovations and emerging issues and brings together all those involved in the environment - from France and elsewhere - with a single objective: To provide solutions to the environmental challenges faced by all stakeholders.

To illustrate this global approach, eight itineraries will be offered to participants in 2023:

Innovation
Sea and coastline
Managing water resources
Decarbonisation
Adapting towns and cities and regions to climate change
Managing and recovering bio-waste
Circular economy and resource conservation
Health and environment.
This year, Pollutec will once again host a number of national and international pavilions and delegations. Italy will be the Guest of Honour; this distinction will allow it to present to the international community the strength of its ecosystem in the field of environmental and coastal management.
Register here for the event.
Waste Management World is a media partner for Pollutec.