Vinyl Recycling
:
Recofloor reaches major 6,000-tonne milestone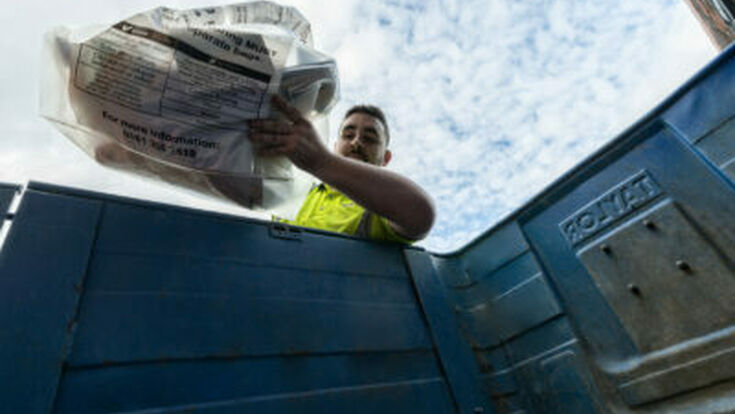 Offering a sustainable collection service for commercial waste vinyl flooring, the material is recycled back into new flooring, as well as traffic calming products. For post-consumer waste, Recofloor is regarded as a great example of the circular economy in construction.
To date, Recofloor's collection of 6,000 tonnes of waste vinyl flooring has produced 7,038 tonnes of carbon savings – equivalent to taking 1,837 cars off the road for a year.

It also equates to two million square metres of vinyl flooring having been recycled – enough to cover 276 football pitches. The carbon savings estimate is based on displacing concrete in traffic management products, the primary application for recycled flooring.

Latest data for 2021 shows that a total of 578 tonnes of waste vinyl flooring was collected through Recofloor, saving 678 tonnes of carbon emissions that year.

Polyflor's Sustainability Market Manager, Sonia Goode says: "We are proud to be green, and especially proud of our Recofloor members who are working hard and contributing to our vision to reduce carbon emissions across all of our operations. Recycling waste vinyl through Recofloor is a key aspect to achieve this."

Altro's Innovation & NPD Manager, Tracy Perry comments: "As a co-founder of Recofloor, we recognise the important role the scheme plays in both manufacturers taking environmental responsibility for the materials placed on the market. This major milestone has only been achieved by the sterling efforts of everyone involved; and we're proud to play our part in advancing sustainability in this sector."

The scheme accepts both installation offcuts and uplifted smooth and loose lay vinyl, as well as Luxury Vinyl Tiles (LVTs) and safety offcuts and roll-ends.