Wastecon San Diego
:
WASTECON: Learning how the world-famous San Diego Zoo handles waste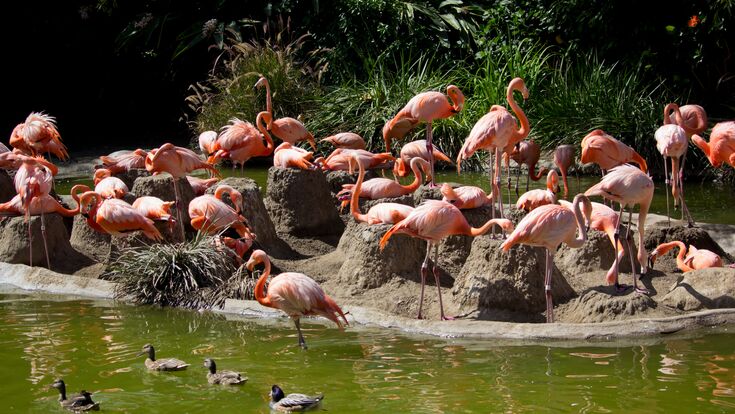 Exotic animals attract most people to the San Diego Zoo, but the Solid Waste Management Association of North America's (SWANA) tour during WASTECON 2022 covered something just as exotic: How does this world-famous attraction handle the logistics of waste management?

A highlight of WASTECON 2022, which takes place in the San Diego Convention Center until December 8, is the San Diego Zoo Sustainability Tour. The tour educates waste management leaders throughout the United States about the logistics of waste collection, innovations in green waste diversion that is particular to a zoo and botanical garden, and the sustainable reuse of items in the unique environment of a zoo.

"Developing sustainable conservation solutions is core to the San Diego Zoo Wildlife Alliance mission," said SWANA President Timothy S. Flanagan. "The Zoo is a laboratory for innovation that can give our members, waste professionals from throughout North America, ideas that they can adapt in their communities. It is also a chance to share our expertise with sustainability leaders at the Zoo."

WASTECON is an annual event that brings together more than 1500 leaders and innovators in the solid waste and recycling industry to address the toughest challenges and discover the most promising opportunities in waste management. The San Diego Zoo tour is one of several unique offsite behind–the–scenes tours of innovative waste management processes and facilities.

Running concurrently is the SWANA–ISRI MRF Summit addressing the rapidly evolving and dynamic area of materials recovery and scrap recycling and the SWANA Safety Summit that will focus on creating a safer work environment for solid waste workers and safer communities.