ML Environmental to Sell Finnish Robotic Waste Sorting Tech
:
ZenRobotics Secures US Distributor for Recycling Robots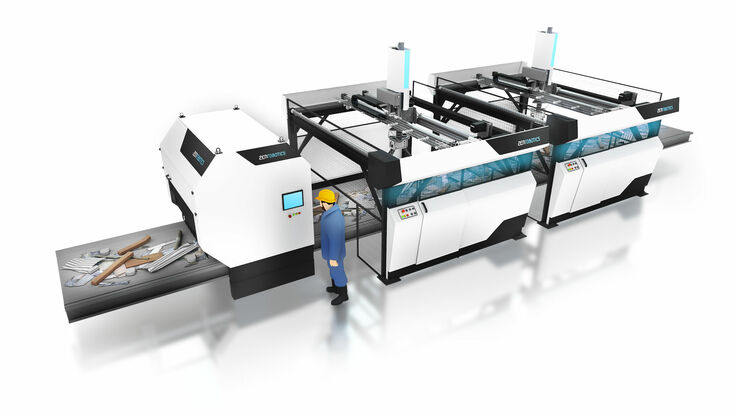 Finnish robotic waste sorting technology firm, ZenRobotics, has signed an exclusive partnership for the distribution of its ZenRobotics Recycler in the US with ML Environmental LLC.
The manufacturer said that it has also agreed the delivery of its first waste sorting robots in the US, which ML Environmental, a distributor of high-end European recycling equipment, will showcase at this year's Waste Expo in Las Vegas.
"ZenRobotics' waste sorting robots are a long-awaited addition to the technologies used in the waste industry," commented Marcel Vallen, ML Environmental CEO.
"Decades of experience with European recycling equipment have introduced us to great technologies, but these intelligent waste-sorting robots represent a new era in recycling," he added.
According to ZenRobotics, robotic waste sorting is raising a lot of interest as it could solve many of the challenges the recycling industry currently faces, including producing high-quality fractions at a lower cost.
The company added that the technology offers the potential for the simpler and more adaptable waste sorting plants which are needed in many parts of the industry.
"We receive inquiries from all continents, especially from countries where employee safety and high cost of recycling are current concerns. We consider the entry to the USA a major breakthrough," said Timo Taalas, ZenRobotics CEO.
Read More
ZenRobotics to Supply Waste Sorting Robot to Veolia in France
French environmental services provider, Veolia, has agreed to purchase a robotic waste sorting machine from Finnish robotics and artificial intelligence pioneer, ZenRobotics.
Rise of the Machines: Why Robots Will Transform Waste Sorting Methods
Rainer Rehn explains that with increasingly intelligent multitasking robotic systems next year, 2016, will be the Year of Robotic Waste Sorting.