Waste to Energy
:
Climate-neutral district heating: Wien Energie and OMV establish joint venture for deep geothermal energy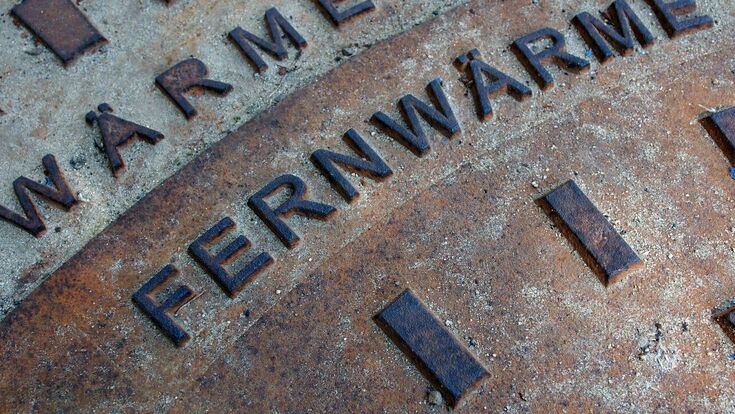 An Investment of around EUR 20 million allocated for deep geothermal projects, a climate-neutral district heating from geothermal energy for up to 200,000 households and deep geothermal plants with output of up to 200 megawatts planned:
OMV and Wien Energie are joining forces to deliver the heating transition: The partners are also planning to implement up to seven deep geothermal plants in Vienna as part of drilling programs. "Founding deeep with our long-standing partner Wien Energie marks an important milestone in expanding climate-neutral energy supply. We are using innovative technology to deliver solutions to combat climate change. OMV brings many years of experience and expertise in exploration and production to this partnership, in addition to our unique knowledge of the geology of the Vienna Basin. Here, in the cradle of OMV, we are launching our sustainable district heating project for Vienna. We look forward to working together with Wien Energie," says Alfred Stern, Chairman of the Executive Board and CEO of OMV Aktiengesellschaft.
With the joint venture "deeep", Wien Energie and OMV are working together to decarbonize district heating in Vienna. Peter Weinelt, designated CEO of Wiener Stadtwerke, is convinced that the switch to sustainable sources is crucial to the success of the heating transition: "District heating is a key component of climate-neutral heating supply in Vienna. We have the clear goal of generating climate-neutral district heating by 2040 and deep geothermal energy plays a key role in this. This joint venture means that we are well equipped for this task."Technology with great potential in ViennaSeveral factors are needed to successfully exploit deep geothermal energy: A hot water reservoir below ground, a mature distribution network above ground, and the right customers. All of these requirements are met in Vienna. Wien Energie operates one of the largest district heating networks in Europe with around 440,000 private and 7,800 commercial customers. Together with other partners, OMV and Wien Energie have also already explored and proven the geothermal potential in the eastern Vienna Basin as part of the "GeoTief Wien" research project."
The heating transition is one of the biggest challenges we face in combating the climate crisis. No one can accomplish this task alone; it calls for new ways of working together. The joint venture between Wien Energie and OMV is unparalleled and serves as a prime example throughout Europe of how the heating transition can succeed in a city of millions. With this joint venture, we are also getting the long-term expansion of deep geothermal energy in Vienna off the ground," says Michael Strebl, Chairman of the Board of Wien Energie.Deep geothermal plant in Aspern to be first joint projectThe first deep geothermal plant announced by Wien Energie in the area of Aspern is the first major project to be realized together by the partners in the joint venture. The plant will generate up to 20 megawatts of climate-neutral district heating – in combination with heat pumps from Wien Energie. The aim is to supply up to 20,000 Viennese households with district heating from this plant. Approval procedures are currently underway and drilling is due to start towards the end of 2024.
The plant is scheduled to go into operation in 2027. Making the project part of the joint venture allows the partners to glean valuable insights and data for follow-up projects, enabling Wien Energie and OMV to realize the further expansion of geothermal energy in Vienna more quickly and efficiently.Drilling program to accelerate deep geothermal expansionFor OMV and Wien Energie, the "deeep" joint venture is the basis for the comprehensive expansion of deep geothermal energy in Vienna: The partners plan to jointly implement up to seven deep geothermal plants in the districts of Donaustadt and Simmering in joint drilling programs. The timetable for implementation and the output of the plants will depend on the learnings from the pilot plant in Aspern.A drilling program involves planning and realizing several boreholes and plant locations in parallel.
The advantage here is that the resources required for drilling and construction work can be utilized even more efficiently and synergies can be exploited when realizing the plants. Wien Energie and OMV are already starting to design the first drilling program as part of the joint venture. As soon as the drilling for the first facility in Aspern has been completed, the planning can be finalized and implemented on the basis of this experience. The joint investment in the planning of these deep geothermal projects amounts to around EUR 20 million.Partners with extensive expertiseOMV and Wien Energie have extensive experience and technical knowhow in their areas of expertise. Wien Energie operates numerous heat-generation plants and one of the largest district-heating networks in Europe. Wien Energie aims to make the generation of district heating completely climate-neutral by 2040. And geothermal energy has a key role to play here. Wien Energie has been researching the potential in the Vienna area for many years in cooperation with partners such as OMV.
As one of Austria's largest listed industrial companies and a global energy and chemicals group, OMV has decades of experience in the fields of geology and geophysics, as well as drilling and production technology. OMV has unique knowledge of the existing geological formations in the Weinviertel region, which will benefit the joint venture. Utilizing deep geothermal energy is a stated goal of OMV's Strategy 2030, enabling provision of low-CO2 forms of energy in the future. OMV plans to invest EUR 5 billion by 2030 to lower the CO2 footprint of its businesses.How deep geothermal energy worksDeep geothermal energy is a key component of the heating transition. The technology reduces dependency on energy imports and is a regional energy source. It is also 100 percent climate neutral. No matter how cold it is outside, the deeper you go below the earth's surface, the warmer it gets. Water located more than 3,000 meters below the earth's surface has a temperature exceeding 100°C.This hot water can be used to generate district heating. The water is extracted from the ground using a feed pump. On the surface, heat is extracted from the water using a heat exchanger. The extracted heat is fed into the district heating network and distributed. After the heat has been extracted, the cooled water is returned to the original reservoir. This creates a closed and renewable cycle.