Green Gas
:
HZI delivers renewable gas for Italy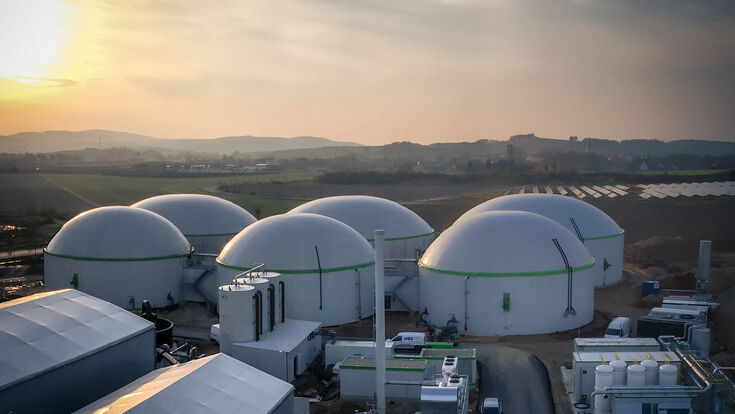 After commissioning in the fourth quarter of 2024, up to 400 Nm³/h of biomethane can be produced and fed into the national gas grid. The expert in renewable gas technologies is thus further expanding its green gas production business area and contributing to the optimisation of climate protection, the circular economy and a secure energy supply in Italy.

Zurich, Switzerland. Zurich-based Hitachi Zosen Inova AG (HZI) is building another project with the DFBOO (design, finance, build, own and operate) business model, i.e. self-operation via an operating company belonging to the Group. Following the consistent expansion of its technology portfolio in the renewable gas sector and its entry into the production and sale of green gases, the Swiss green tech company is now successively building plants for its own operation in order to drive forward decarbonisation, a maximised circular economy and a secure energy supply.
Numerous projects around the world have already been built using the company's proven wet fermentation technology. In Pianfei, 90 kilometres south of Turin in the Piedmont region, HZI is now building its first wet fermentation plant for in-house operation. In line with HZI's global activities, it is part of a broader development plan for a plant cluster in the region and the production of more than 1 TWh of gas per year in Italy from HZI's own production.

Utilising residues from livestock farming and arable farming to generate energy

This process is ideally suited to the substrate mix of manure, slurry, agricultural residues, cocoa bean residues, rice husks and wholemeal flour that is used. In a fermentation section with two fermenters, two secondary fermenters and a fermentation residue store, up to 42,500 tonnes of these input materials are fermented into biogas every year and converted into green natural gas in the downstream gas treatment plant with a biomethane production capacity of up to 400 Nm³/h using membrane-based gas permeation.