Biogas
:
Sulzer technology enables circular gas production plant in the Alps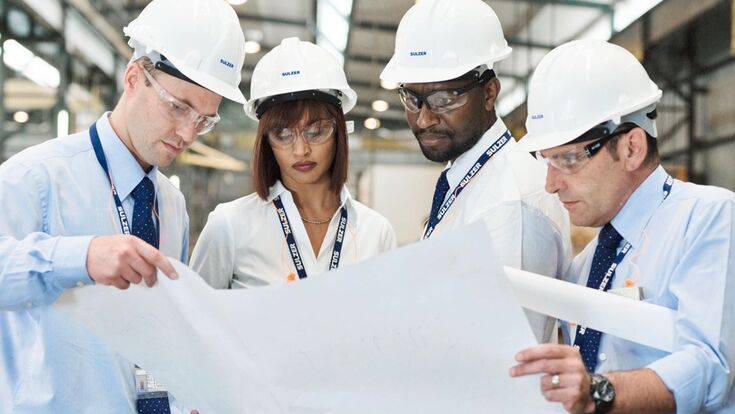 Messer and its business partner are collaborating to convert carbon emissions resulting from calcium carbide production into valuable feedstock for food & beverages, greenhouse fertilizers and fire extinguishers. The selected carbon capture technology for flue gas and post combustion CO2 capture, OASE® blue from BASF, utilizes Sulzer Chemtech's carbon capture products, which are designed to address the specific needs of carbon capture applications while offering maximum CO2 capture rates in combination with low energy demand.


Sulzer Chemtech Division President Uwe Boltersdorf says: "We appreciate our customers' needs to remain competitive as they strive to deliver sustainable products and processes – which is why we work to maximize efficiency, performance, and productivity by default. This is how we ensure our range of mass transfer components enable businesses worldwide to adopt more sustainable practices."

Dr. Tarek El Hawary, CTO at Messer SE & Co. KGaA, comments: "Our know-how in plant engineering in combination with the BASF OASEBlue technology and Sulzer Chemtech's products enables Messer, in a strong technological network, to produce environmentally friendly and economical products that make carbon dioxide reusable for other purposes."

Sulzer is a global leader in fluid engineering and chemical processing applications. We specialize in energy-efficient pumping, agitation, mixing, separation, purification, crystallization and polymerization technologies for fluids of all types. Our solutions enable carbon emission reductions, development of polymers from biological sources, recycling of plastic waste and textiles, and efficient power storage. Our customers benefit from our commitment to innovation, performance and quality through our responsive network of 160 world-class manufacturing facilities and service centers across the globe. Sulzer has been headquartered in Winterthur, Switzerland, since 1834. In 2022, our 12'900 employees delivered revenues of CHF 3.2 billion.