Plastic Waste
:
ISWA report: How to beat plastic pollution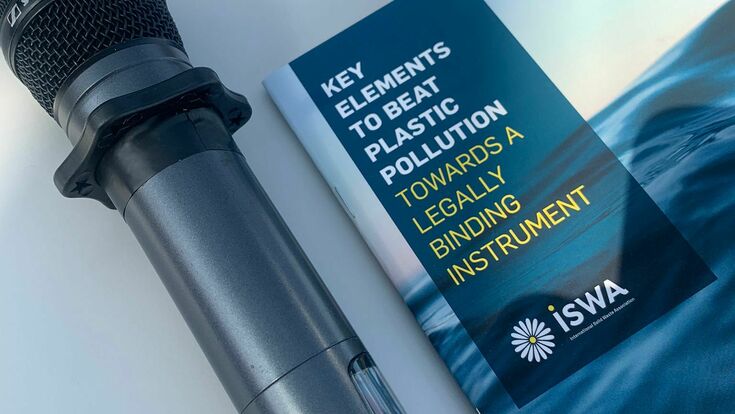 During the second session of the Intergovernmental Negotiating Committee (INC-2) in Paris, ISWA International hosted a joint side event in collaboration with partners Astee - Association scientifique et technique pour l'eau et l'environnement, French Water Partnership, and the French Solid Waste Partnership. Not only the stunning view at the Eiffel Tower, but first and foremost high-level keynote speakers and engaging panel sessions made this event so special.
At the side event, Nancy A. Strand, Chair of ISWA's Plastics Treaty Task Force, presented ISWA's latest report entitled "Key Elements to Beat Plastic Pollution: Towards a Legally Binding Instrument'. It identifies five key principles that are critical to the fight against plastic pollution and ISWA's determination to address the triple crisis facing the planet. Consistent with ISWA's vision, these principles highlight the invaluable contributions that can (and will!) be made by the waste and resource management sector.
The report can be downloaded for free here.
Collaboration is key
ISWA President Carlos RV Silva Filho also participated as a speaker in an official side event on 'Enabling change at local, national and regional levels'. He emphasised the critical importance of collaboration across the plastics value chain to achieve a robust and effective plastics treaty. As a global platform, ISWA has the power to facilitate such crucial interactions between different stakeholders.